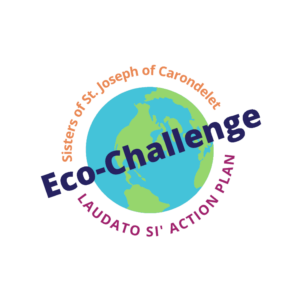 As part of our commitment to Earth via our Laudato Si' Action Plan, we are inviting everyone who shares in our charism to take a monthly Eco-Challenge with us.
Your food cycle
We often think about what food we eat and the effects it might have on the health of our bodies. We also need to be aware the effects our food has on the health of our planet. Our food has a lifecycle: production, sale, consumption and disposal.
Consider these options to minimize the impacts of your diet's lifecycle.
Responsible food purchasing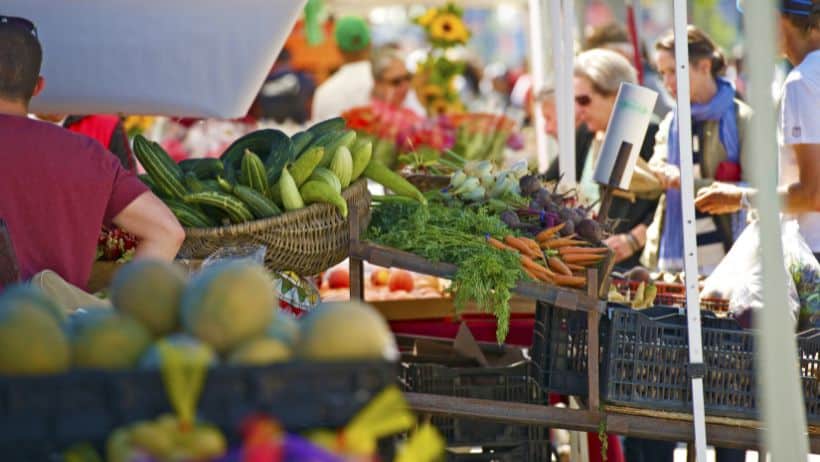 Conscious grocery shopping
Look around inside the markets in the area that you use. Is there a locally owned grocery store in your area? Most markets have organic and local choices in various departments. Look for and prioritize purchasing local fruits, vegetables, meats, dairy and cheeses. Patronize bulk food aisles that have grains, cereals, beans, rice, snacks and often shampoo and honey. The plastic bags used for products can in many cases be reused and kept in your cloth shopping bag. Look for choices in glass jars and bottles, not plastic. Encourage store owners and managers to stock local foods; this can be effective, especially in locally owned markets.
Budget higher costs for organic foods. The monetary cost may be higher, but the cost to Earth is much lower. Remember, eating is a moral issue!
Food co-ops
A food co-op is a business owned and governed by its member customers. The purpose isn't to accumulate profit for investors but to meet community goals. Any surplus is invested in the business or returned to member owners. Most food co-ops prioritize organic food, locally grown food, humanely raised animal products that are sustainably sourced, and non-GMO products that are free of artificial preservatives, flavorings and colorings. Food co-ops offer the opportunity to buy foods in bulk that can be purchased in reusable containers or bags. For example, The Wedge Co-op in Minneapolis provides compostable bags to use for fresh produce. They list whether produce is organic or conventional and they also list where it was produced. If you do not shop at a co-op, consider visiting one.
Farmers' Markets
Farmers' markets provide tasty, fresh seasonal fruits and vegetables. They support local growers and minimize transportation costs.
Reducing Food Waste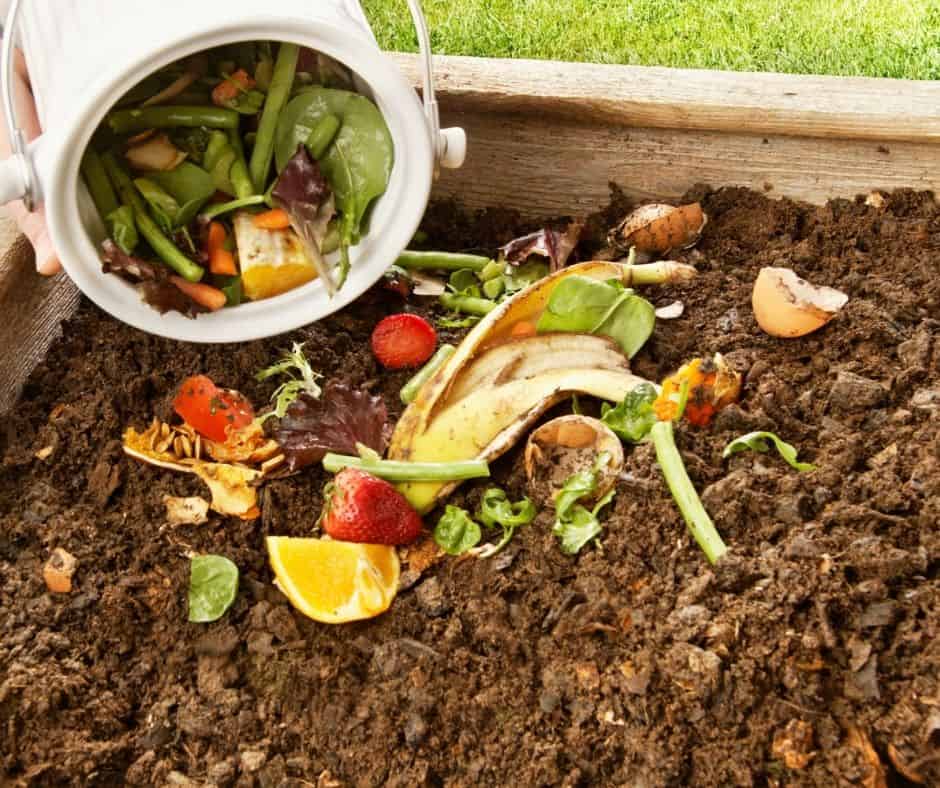 Don't waste food! Food waste is rising. Every year we waste a third of produced food—about 1.6 billion tons. As the world keeps industrializing, we're projected to waste 2.1 billion tons by 2030, according to Yale research. Cook amounts you will actually eat or repurpose for second meals or snacks. You have a sense of what your household eats at a meal, so take this and what your family will really eat as second meals into account. If there are "leftovers," use proper storage containers or composting.
Composting
Compost is a mixture of fruit and vegetable scraps (no meat or dairy) that decompose for use in fertilizing and improving the soil. The benefits of compost include providing nutrients to crops as fertilizer, acting as a soil conditioner, and introducing beneficial colonies of microbes that help to suppress pathogens in the soil. Many townships of municipalities have available composting services. Look online for composting services in your area. You can also find many online tutorials for creating a home composting bins. You'll be surprised at how much food "waste" can turn into fine soil!
Level up your composting using worms. Vermiculture is cultivation of worms to break down food scraps into compost. There are a variety of composting containers available to suit your needs.
Be mindful about your food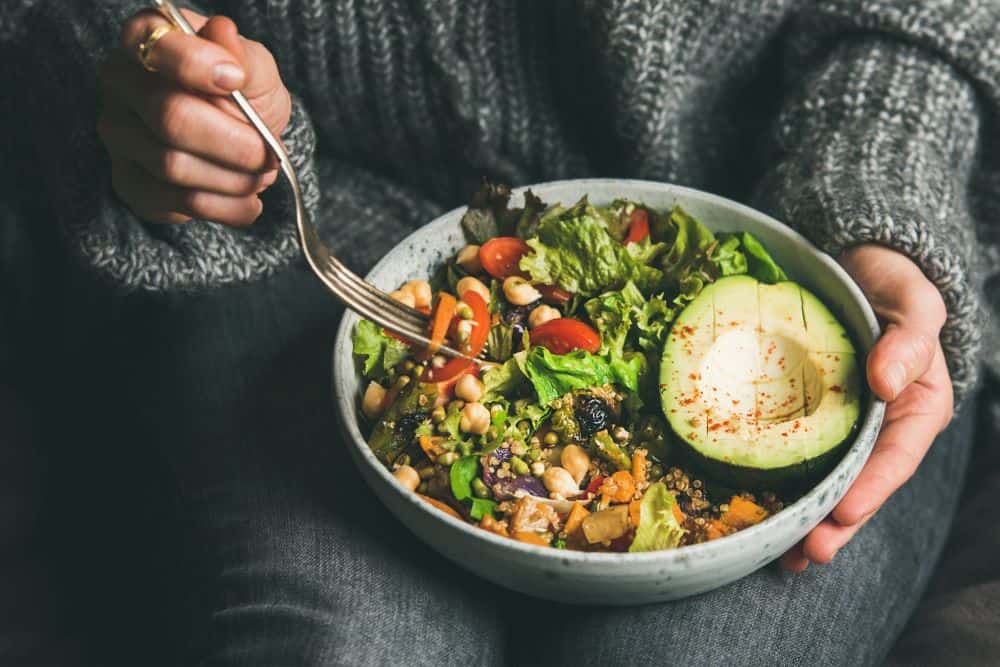 We encourage you to pray in gratitude for your food and reflect on all the people who are part of its lifecycle.
Prayer of Gratitude
Let us pray in gratitude for the rich soil, watered and cared for, seeds planted and cultivated, giving us food to keep us healthy. Let us also pray for all who in any way are responsible for bringing this harvest to our table.
For the farmer and farm workers who plow, plant and harvest the crops. Good and Gracious God, we give thanks.
For the sorters at the processing plant cleaning and preparing food for distribution. Good and Gracious God, we give thanks.
For the truck drivers who bring the food from the fields to the processing plant to the distribution centers. Good and Gracious God, we give thanks.
For the grocery store personnel who prepare the products for purchase. Good and Gracious God, we give thanks.
For all cooks who create nutritious meals for consumption. Good and Gracious God, we give thanks.
Please add your own thoughts, reflections or intentions.
Creator of the Universe, we give you thanks for providing for us in such abundance. Let us not forget those who suffer food insecurity. We ask your special and continued blessing on the good soil and for all who bring food to our table. Amen
Take the Eco-Challenge
In what ways can you be more mindful of your food's full lifecycle?
Spread the word
Choose your challenge level above
Share your commitment in the comments section below.