Below is a brief history of the founding of our congregation and its various communities around the world. For more detailed information:
---
Our beginnings in France
In 1650, six ordinary women, under the guidance of Jean Pierre Medaille, SJ, joined together in community under the patronage of St. Joseph in Le Puy, France. They were neither educated nor wealthy, but worked to support themselves by making lace, a common trade in southern France.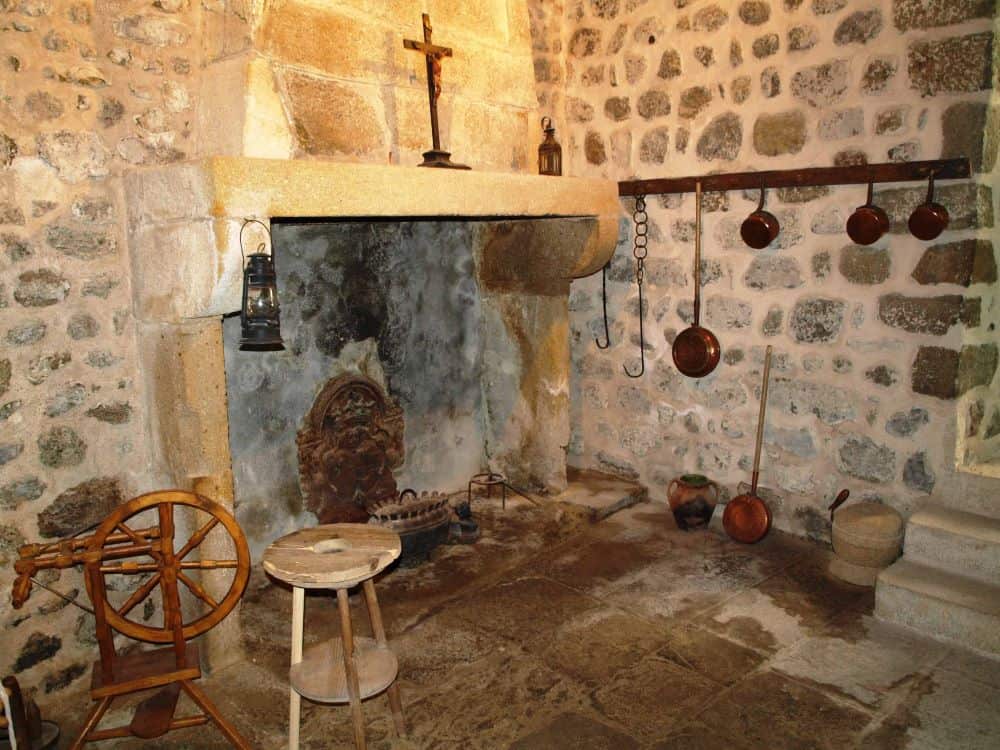 This community, without cloister or habit, devoted themselves to the needs of ordinary people, living among them and offering their lives in service to these dear neighbors without distinction. They dedicated themselves to the "practice of all the spiritual and corporal works of mercy of which woman is capable and which will most benefit the dear neighbor."
Coming to the United States
The first Sisters of St. Joseph came from Lyon to the United States of America in 1836 in response to a request from Bishop Joseph Rosati for a small group of religious to open a school for the deaf in St. Louis. They established two convents. One was in Cahokia, Illinois, just across the river from St. Louis, which closed in 1855. The other convent was in Carondelet, Missouri, a village on the outskirts of St. Louis. Carondelet was destined to become the cradle of the American congregation.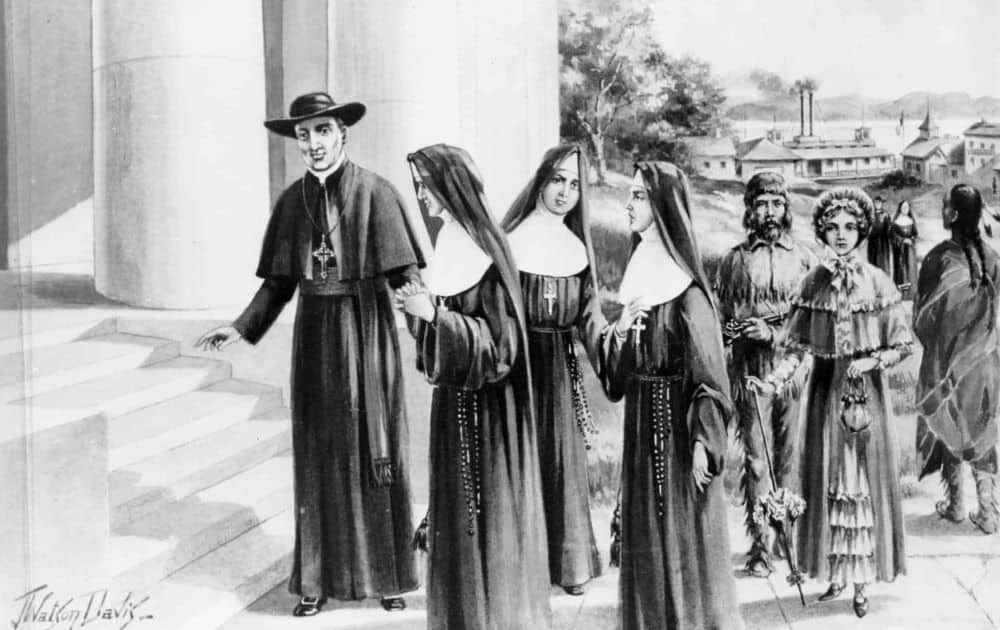 Bishop Rosati named Mother Celestine Pommerel superior of the Carondelet community in 1840. In 1847, the first foundation outside St. Louis was made in Philadelphia, to be followed shortly by foundations in St. Paul, Minnesota and Toronto.
Growth and governance
As foundations of new communities continued to multiply, the need for centralized governance was recognized. At the invitation of Mother St. John Facemaz, successor to Mother Celestine, delegates from the several branches of the Sisters of St. Joseph met in St. Louis in May 1860 to approve a plan of general government. Three provinces were established: St. Louis, Missouri; St. Paul, Minnesota; and Troy, New York, with headquarters in St. Louis. Mother St. John Facemaz was elected first superior general for a term of six years. At this time, some communities made the decision to remain under diocesan jurisdiction, and they split off into other congregations.
One of Mother St. John's first concerns was to secure approval from the Vatican for the constitutions of the Sisters of St. Joseph of Carondelet. Shortly after her election, she went to Rome and presented a copy of the constitutions for approval. A decree of commendation was received in 1863. Some years later, the final approbation was received, dated May 16, 1877. This approval established the Sisters of St. Joseph of Carondelet as a congregation of pontifical right.
A fourth province was added in 1876 with provincial headquarters in Tucson, Arizona. In 1903, its provincial center was moved to Los Angeles. In the course of the years, several small groups appealed to Carondelet for admission into the congregation: Sisters of St. Joseph of Muskogee, Oklahoma in 1900; Sisters of St. Joseph of Georgia in 1922; Sisters of St. Joseph of Lewiston, Idaho in 1925; Sisters of St. Joseph of Superior, Wisconsin in 1985.
Foundations were established in Hawaii in 1938, in Japan in 1956 and in Peru in 1962. These have flourished and have attracted local members. The congregation opened a mission in Chile in 1987. The sisters officially left Chile in 2013, but left a group of dedicated associates to carry on the charism.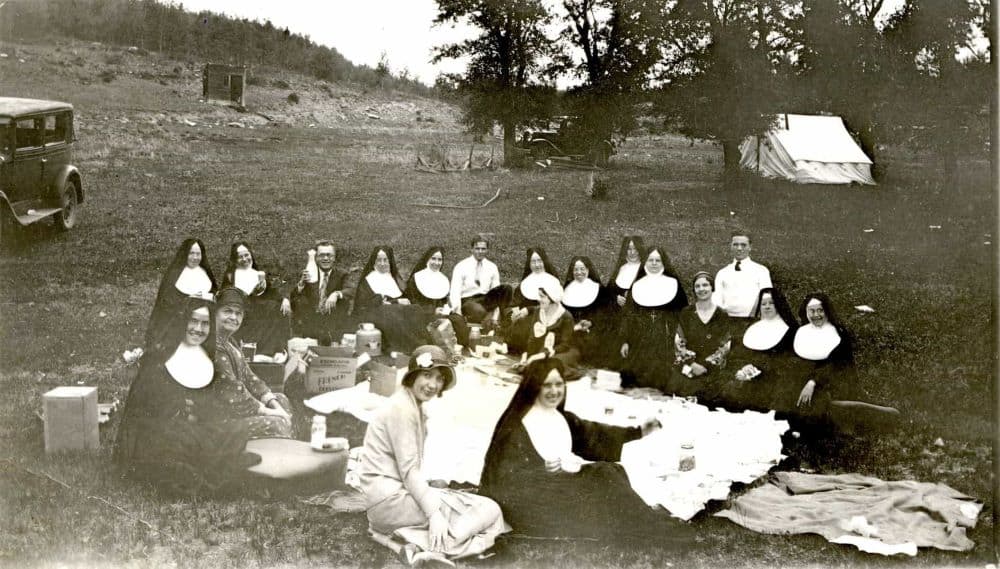 Spiritual renewal and ministry expansion
In response to the call of the Second Vatican Council, the congregation initiated a program of spiritual renewal as recommended in the document Perfectae caritatis. The members of the congregation began an intensive study of the Gospels and the spirit of our founder Jean Pierre Medaille, and they undertook an appraisal of the needs of late 20th-century society. A subsequent expansion of ministries designed to respond to contemporary situations in diverse cultures and different ways of living community were affected by these studies.
With a 1972 Chapter recommendation that "the provinces be allowed to establish commissions to initiate lay associate membership on an experimental basis," the congregation, faithful to the original intent of Father Medaille, formally reintroduced lay association into our reality. At present, nearly 800 women and men have made formal commitments as associates (called consociates in St. Paul, 'ohana in Hawaii, familia de San José in Chile and amigas in Peru).
Today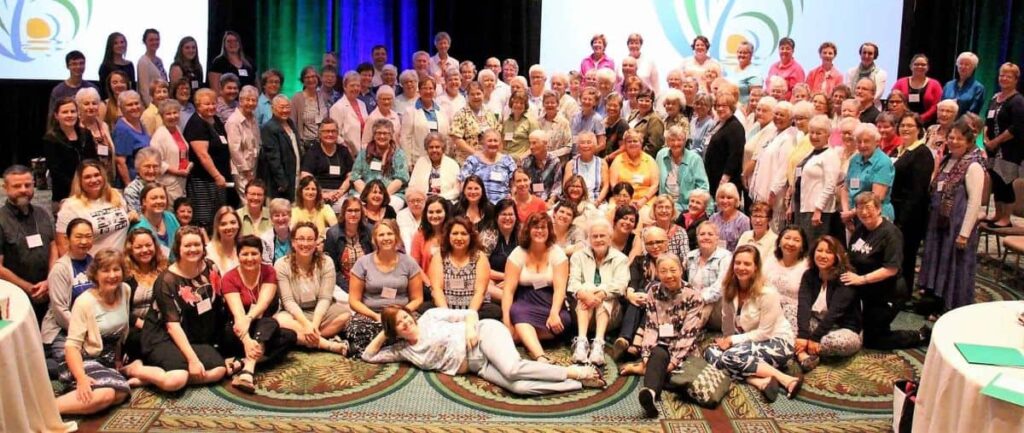 Today as Sisters of St. Joseph of Carondelet, we strive to be responsive to the inspiration of the Holy Spirit as were our foremothers. We derive our strength and our hope from our deepening desire for communion. Faithful to our heritage and to our gift of unifying love, we reach out in communion with creation, with the church, with the dear neighbor and with each other wherever the Spirit leads us.