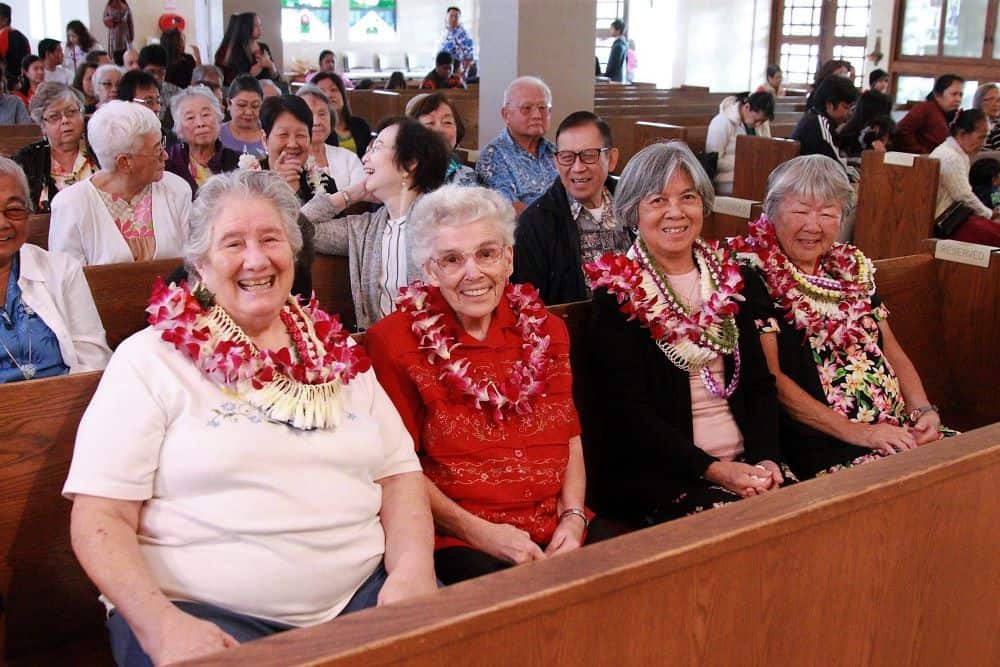 In 1938, the Sisters of St. Joseph of Carondelet arrived to staff St. Theresa's School on the island of Oahu by invitation of Bishop Alencastre of Honolulu. Subsequently, in response to the growing need for children's education, the sisters opened more schools and catechetical centers in the Hawaiian Islands. By 1956, the presence of the sisters had expanded, and Hawaii was made a vice province.
Over the next 60 years, the sisters continued their ministries, and the charism in Hawaii flourished. Eventually, the sisters in Hawaii determined they could better serve the dear neighbor if they handed off administrative management of the vice province. In July 2017, the Hawaii Vice Province officially joined the Los Angeles Province.
As the multicultural population of the state of Hawaii continues to grow, our sisters strive to respond creatively to the complex and unique needs of its people. At present, they serve in religious education, elder care and senior programs, healthcare, parish ministry, community service and through their prayer and presence.