When Pope Pius XII called for evangelization in a way that respected and preserved cultures, the Sisters of St. Joseph responded. They chose to go to Japan and continue the mission Francis Xavier started in the 1540s, but with humility and respect for Japanese culture. Our sisters continue to live and minister in Japan today. This includes two new sisters: one a novice and the other in her first vows. Both have made these commitments in the last year.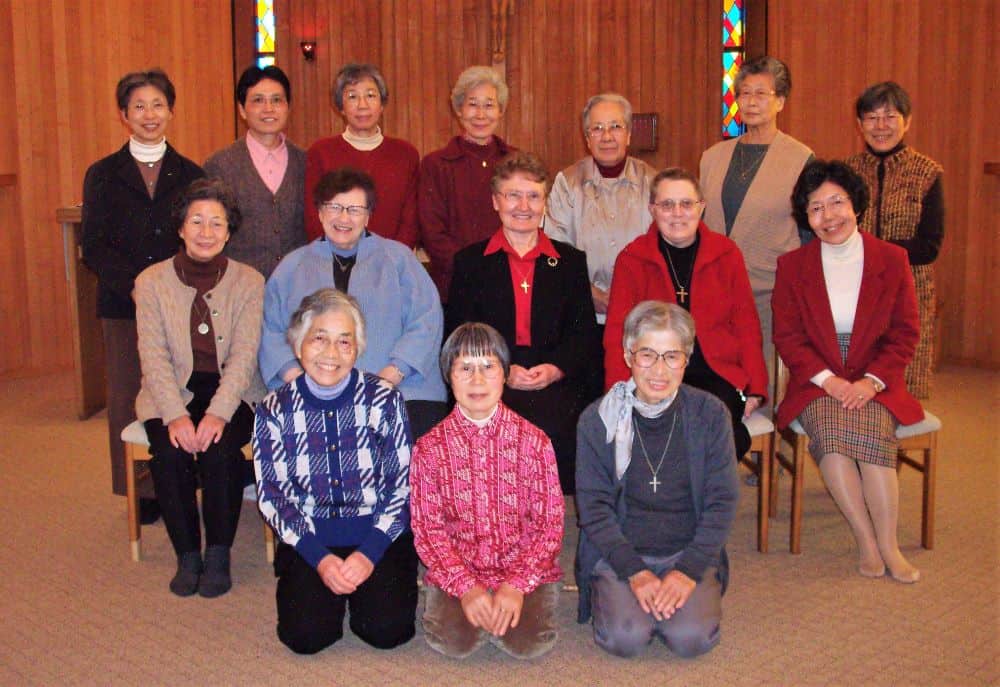 In 1956, the first four sisters arrived at Yokohama Harbor, eventually settling in Kyoto. In 1959, St. Joseph Joshi Gakuen (link in Japanese), a school for girls, opened in Tsu. Since that time, many Sisters of St. Joseph have served in Japan. A number of Japanese women have also entered the community. Eventually, the sisters in Japan determined they could better serve the dear neighbor if they handed off administrative management of the vice province. In April 2011, the Japan Vice Province became a part of the Los Angeles Province.
Today, Sisters of St. Joseph of Carondelet serve in Tsu and Yokohama. The majority are involved with the school sponsored by the province, St. Joseph Joshi Gakuen. The remainder serve in the community in parish ministry, chaplaincy, prayer and teaching.
The sisters in Japan are the embodiment of what Pope Pius XII called for, Christians who have kept their naturally good, just and beautiful culture alive in their spirituality.