November 20, 1937 – March 10, 2022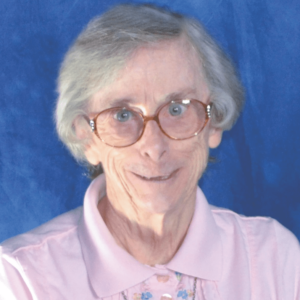 Sister Timothy Anne Daly, CSJ died peacefully this morning at St. John of God Retirement Center in Los Angeles.
Sister Timothy Anne was one of three children born into her strong Irish family in San Francisco. She and her biological sister both entered the Sisters of St. Joseph of Carondelet community, and she said, "A special highlight has been having my own sister in community to share my life in a special way."
Of her ministerial years, she said, "My journey has taken me from the beach area, Los Angeles, Fresno, to the Bay Area and to Pasco, Washington." As she moved from school to school, she left lasting friends who stayed on as part of her life. "Many years, many students, many friends—who could ask for more?"
Sister Timothy loved crafting and made more than 175 sets of large Raggedy Anne and Andy dolls. They became collector's items. She was a happy traveler. Wherever she was missioned, she made time in her life for her friends, her family and community.
May she rest in peace.