May 31, 1930 – July 31, 2022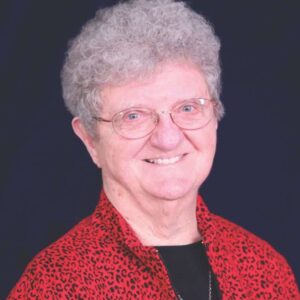 It is with sad hearts that we share that Sister Mary Williams passed over into new life on July 31, 2022 in Santa Monica, California.
Sister Mary treasured her family and savored every moment shared with them. Her return to Pasco, Washington and the Northwest was one of her greatest joys. She was proud she had graduated from St. Catherine's University in St. Paul and maintained connection with teacher and friends.
Above all else, Sister Mary was a beloved teacher. Her passion for learning was palpable. She recognized the power of story to reveal the best aspects of humanity and to open our hearts to see with new eyes. She lovingly embraced the joy and struggles of life. Her capacity to laugh at herself helped us to take our own lives a little lighter.
Sister Mary served our Los Angeles Province community with generosity and wisdom. She was a regional member of the Provincial Council, but most especially she was a treasured friend. She was profoundly dedicated to Mount Saint Mary's University, her wonderful colleagues and students of many years. She nurtured long-lasting relationships across every aspect of her life.