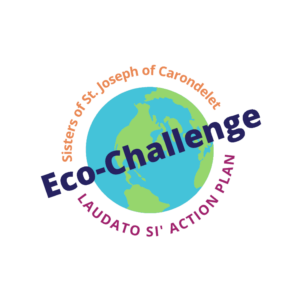 As part of our commitment to Earth via our Laudato Si' Action Plan, we are inviting everyone who shares in our charism to take a monthly Eco-Challenge with us.
Hang your clothes to dry
Imagine yourself outside on a warm, sunny day, perhaps with a little breeze in the air…a perfect day to dry your laundry using the ever-present energy of the sun and wind, while getting a little exercise in the process.
Consider these reasons to dry your laundry outside on a line:
Save energy! The dryer is one of the biggest energy users in your home or apartment. You can reduce your carbon footprint by an average of 2,400 lbs. per year by hang drying instead. And saving energy means saving money!
Save wear and tear on your clothing! All that lint that collects in the lint trap of your dryer? That's coming off your clothing and gradually wearing down the fabric. The heat of the dryer combined with all that friction is tough on clothing. The sun and wind offer a much gentler way of drying. And no more shrinking with clothes dried outside.
Get outside! Sunshine and a breeze are good for our well-being as well as for our clothing.
August 2023 Eco-Challenge
by Kim Westerman
Drying clothes outdoors
Here are some tips for hanging laundry outside.
Avoid areas that birds frequent and those near fruiting trees, unless you'd like to rewash your clothes.
Sunshine can help keep your light-colored clothes looking bright, but it can also fade darker-colored fabrics.
A good shake when hanging up your clothes and again when taking them down has two benefits: it reduces wrinkles and clears off any insects or pollen that may have settled on your laundry.
Hang items firmly but not too tight to avoid stretching the fabric.
It's best to avoid line-drying for sweaters and other stretchy fabrics. Lay them flat in a spot with good ventilation instead.
Check to see when clothing is dry—some pieces will dry more quickly than others.
No clothesline? If you have a patio or deck table with an umbrella, that can serve as a drying line for clothes on hangers. Larger items like sheets or blankets can air dried outside by arranging them over clean patio furniture in the sun.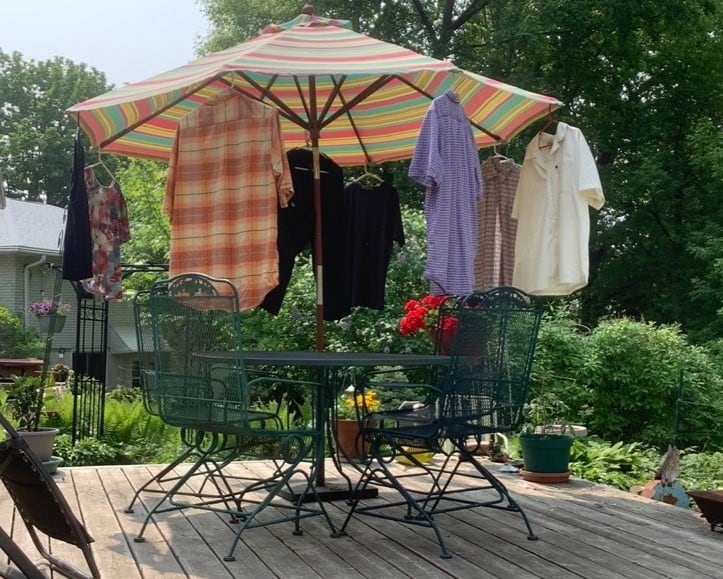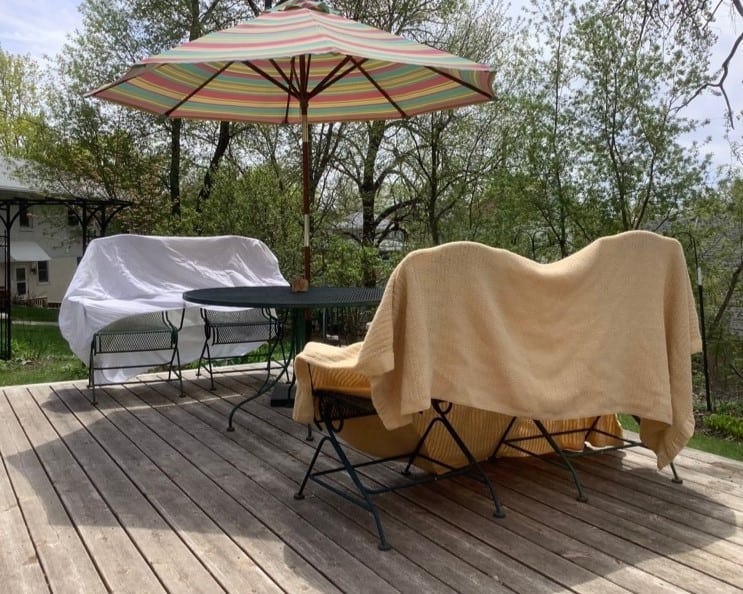 Hang drying inside
If drying laundry outside is not an option for you, consider using a drying rack inside your home. Drying laundry inside can be done year-round, no matter the weather, and you still get the benefits of saving energy and avoiding the wear-and-tear of the dryer. Plus, line-drying inside adds some indoor humidity in the very dry winter months.
There are many options available for drying racks large and small, from simple collapsible wooden ones to racks that can attach to a wall or fit over a door to racks with fold-out "wings" for drying items that need to lie flat, like sweaters.
Drying racks provide an efficient way to hang clothes, but clothing can be hung from anything that works for you. A shower rod or towel bar can double as a hanging rack, especially for items on hangers, like shirts or pants.
Drying will go faster if you leave some space between items to allow airflow. You can also use a portable fan to speed up drying or place the rack near a heating vent.
Take the Eco-Challenge
How many of these actions will you take this month?
Spread the word
Leave a comment about how you're taking the challenge below.
Invite others to take the August Eco-Challenge by sharing our post o

n Facebook, Instagram and/or Twitter.