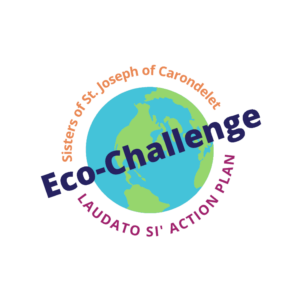 As part of our commitment to Earth via our Laudato Si' Action Plan, we are inviting everyone who shares in our charism to take a monthly Eco-Challenge with us.
The impact of paper products
Did you know?
The trouble for trees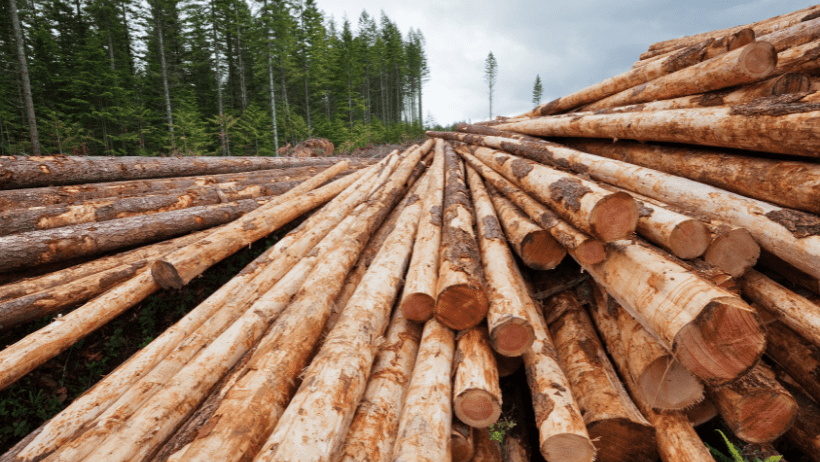 The average person in the United States uses about 700 pounds of paper each year (EPA). That's nearly six trees per person! It takes from 10 years in the southern U.S. to 25 years in the northern U.S. for a tree to grow large enough to be milled into paper. That means each one of us has been using a minimum of 60 years of tree growth for each year of our life!
Deforestation of billions of trees annually destroys the natural habitats of plants, animals and communities of indigenous people and their way of life. We absolutely need these trees to stabilize the earth under our feet and to provide the oxygen we breathe. Trees are essential for absorbing carbon dioxide from our atmosphere.
"The issue with tissue"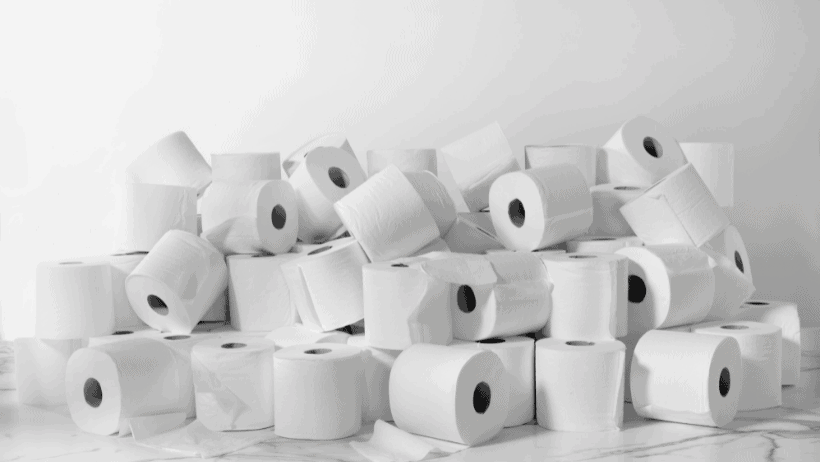 According to the NRDC's "The Isssue with Tissue" report, in the United States, we consume more than 15 billion pounds of tissue products each year—facial tissue, paper towels, napkins and toilet paper—more than 50 pounds per person. We use it once and then toss it. Tissue is the fastest-growing sector of the international paper industry. The NRDC graded major toilet paper brands based on their sustainability practices. Every brand that received an "A" grade contained about 80-100% post-consumer recycled material (the source paper cannot be recycled in other ways and so using it for toilet paper rescues it from the landfill) and used chlorine-free bleaching processes.
Look at the content of your tissue
The EPA recommends that consumers purchase toilet paper that contains 20-60% post-consumer recycled content and 20-100% total recovered fiber. The NRDC says such toilet paper currently has a lower environmental impact than bamboo. That's because bamboo—wonderfully resilient, self-growing and low maintenance—is too often planted on deforested land. This doesn't promote biodiversity in the way hardwood does, and it's often imported from China.
Consider a bidet instead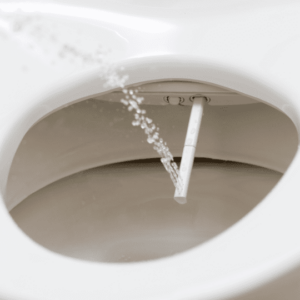 Installing a bidet is a more environmentally friendly alternative to using traditional toilet paper. A bidet uses about 1/8th of a gallon of water per use, while it takes 37 gallons of water to manufacture a single roll of toilet paper (Scientific American). Bidets are popular everywhere except North America. A building law in Italy says every home must have a bidet, and 90% of Venezuelan homes boast a bidet. Bidets can provide health benefits, and hands-off washing is more sanitary than hands-on wiping. One of the biggest benefits of bidets is their accessibility for people who have trouble bending and twisting (Healthline).
Sustainable purchasing
Considering your own paper product usage, what might you change right now? We suggest you create an inventory of paper products in your living space. As you do so, think about which products you could use less of, use a different quality or even do without. What alternatives might you discover?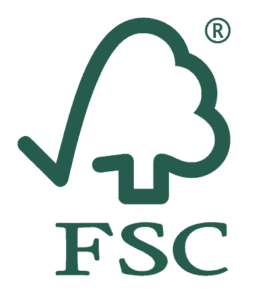 The best way to make sure your paper products are sourced responsibly is to look for their environmental certifications. The Forest Stewardship Council® (FSC®) certification ensures products "come from responsibly managed forests that provide environmental, social and economic benefits." The FSC's "checkmark and tree" logo is perhaps the most widely recognized in the paper industry.
Need recommendations? Our congregation has put together a list of sustainable products our sisters and charism partners have tried and liked. The NRDC has also put together A Shopper's Guide to Home Tissue Products full of helpful information.
Keep in mind: to reduce and reuse is better than to recycle! If you need more details on how to cut back on your use of paper, you can find 31 Ways to Reduce Paper Usage from VisionOfEarth, and consider these swaps
| Instead of… | Try this alternative |
| --- | --- |
| Paper towels | Reusable paper towels, cloth towels/rags, sponges |
| Paper napkins | Cloth napkins |
| Paper plates | Sturdy, lightweight reusable plates |
| Waxed paper | Silicone baking mats, reusable beeswax wraps |
| Cupcake liners, parchment paper | Silicone products |
| Toilet paper and facial tissue | Tissue with at least 50% recycled content |
| Personal books | Library books or e-books |
| Magazines, catalogs, puzzle books | Subscribe to digital/online versions |
| Printer paper | Paper with at lest 50% recycled content |
| Greeting cards and letters | Email, messaging apps or cards and paper with high recycled content |
Take the Eco-Challenge
Hopefully, this knowledge about paper products motivates you to begin making some simple changes in your life.
Spread the word
Choose your challenge level above
Share your commitment in the comments section below.