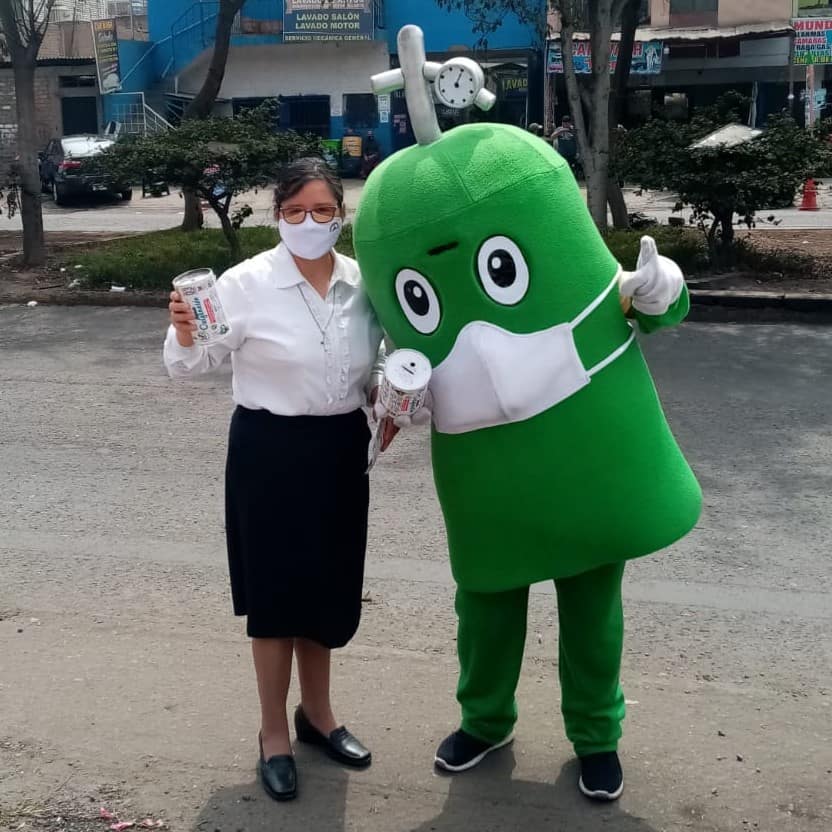 Our sisters in Peru helped plan and coordinate a successful campaign to raise funds for a medical oxygen plant in San Juan de Lurigancho, a largely poor area just northeast of Lima. The SJL Respira y Vive (Breathe and Live) campaign had a goal to provide a source of oxygen for each family in need in the region as the country faces a medical oxygen shortage during the COVID-19 pandemic.
The new plant opened in February 2021, and more than 200 people were in line the first day to receive free oxygen. The plant will produce 420 cubic meters of oxygen a day. Sister Yolanda Arribasplata was involved from the initial stages of the campaign in the planning and the structuring of the ideas proposed. Sisters María Elena Caceres and Anne Davis also helped at events. With neighborhood children, they made an engaging video for the project's Facebook page.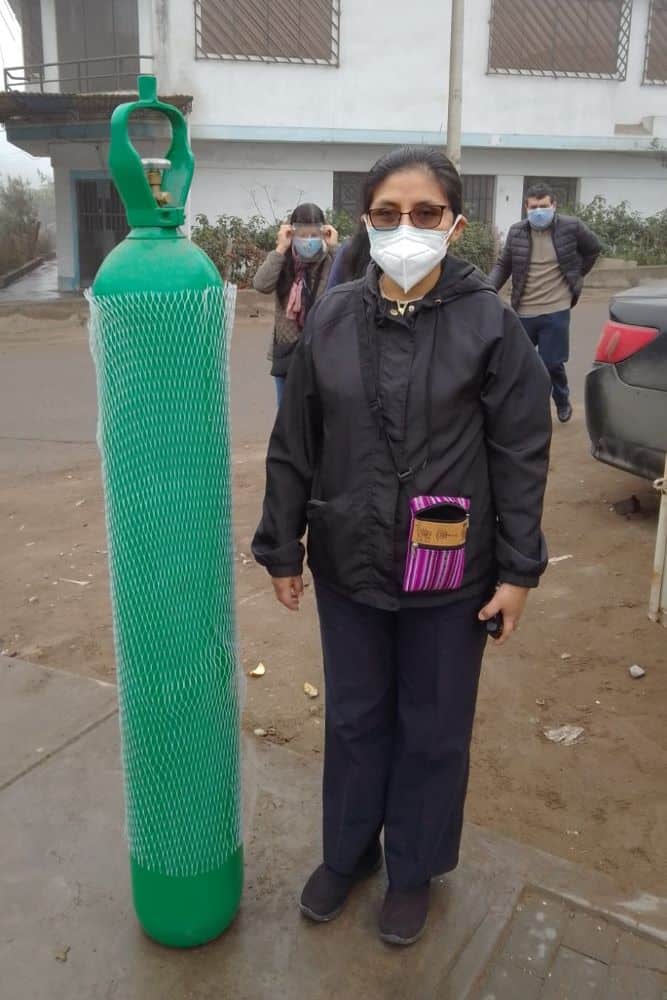 "The oxygen plant project is of utmost importance because people with limited economic resources, infected by COVID-19, had no option to buy oxygen," said Sister Yolanda. "Therefore, they were condemned to die at home or on the street unable to breathe. With this project, we are helping the most vulnerable people. It's an act of responsibility, empathy and a choice for life!"
In February, our sisters ordered four tanks of oxygen to help alleviate the grave situation with COVID-19 in their community in Peru. After a difficult coordination and a long wait, their four tanks of oxygen arrived in September. They were able to buy these tanks thanks to generous donations from the Mission Fund. On Sunday, September 12, Sister Maritza picked up the oxygen tanks, carts, measuring devices, nebulizers and other accessories; then, she presented them in the name of the Sisters of St. Joseph.