December 7, 1941 – January 31, 2022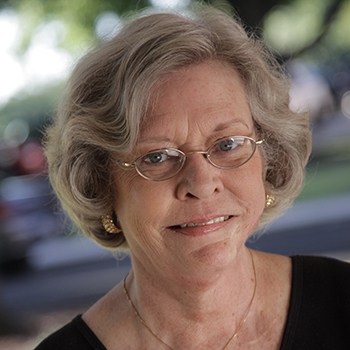 Please pray for the repose of the soul of Sister Michaela Zahner who passed away on January 31, 2022, at Mercy West Hospital in St. Louis, Missouri. She was 80 years of age.
Sister Michaela Zahner was born in Kansas City, Missouri, entered the Sisters of St. Joseph of Carondelet in 1958 and was received into the novitiate as Sister Anne Victor in 1959. She received a bachelor's degree in history from Fontbonne College in 1963 and a master's degree in history from the University of Chicago in 1969.
Sister Michaela served nearly 40 years in education. She began teaching elementary school in Denver, Colorado, at St. Francis de Sales (1963-1965). She then taught at St. Patrick School in University City, Missouri, until 1968. Sister Michaela began teaching secondary education at St. Teresa's Academy in Kansas City and in 1978 added the duties of assistant principal. In 1984, Sister Michaela taught at both Avila and Rockhurst Colleges. She then served the next 10 years as an associate dean at Rockhurst College.
Sister Michaela continued on the higher education level in St. Louis as the director of organizational support and grants at Fontbonne University in St. Louis from 1997 to 2004. The following seven years, she served as president of St. Joseph's Academy. After a brief retirement, she returned to St. Joseph's Academy, serving as a special project consultant from 2015.
Sister Michaela retired in 2015 to Nazareth Living Center in St. Louis, continuing her ministry of prayer and presence.
Funeral Arrangements
The funeral Mass for Sister Michaela is planned for Monday, February 14 at 10 a.m. at the Nazareth Living Center Chapel. The service is open to Sisters of St. Joseph and family members at this time. With COVID restrictions, this is subject to change.
The service will also be available to view on the St. Louis Province's livestream channel.
Memorial Contributions
Memorial contributions may be made to:
Sisters of St. Joseph of Carondelet, St. Louis Province
6400 Minnesota Ave.
St. Louis, MO 63111-2899.