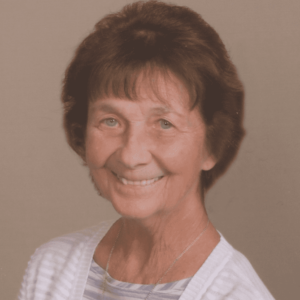 January 24, 1938 – May 2, 2022
Sister Donna Shanahan entered into eternal life on May 2, 2022 in Bakersfield, California. She was born in Chicago, Illinois on January 24, 1938 and moved to California with her parents and four older sisters in 1953. Donna entered the Sisters of St. Joseph of Carondelet in 1959 as part of the Los Angeles Province.
Sister Donna taught in various elementary schools within the province. She moved from teaching to parish ministry in the 1990s. Since 2007, she ministered as a retreat director and spiritual director for two parishes in Bakersfield, California.
Oil painting and water coloring were two of her passions. Her artwork graces many of her friends' and colleagues' offices and homes.
May Donna enjoy the presence of the God she loved and spoke of to so many people of the Bakersfield area. May she rest in God's peace.