Walking around the beautiful grounds of the Motherhouse in St. Louis, one notices the lovely statues that are all around. I wanted to show what some of the statues once looked like and present a glimpse into history.
Blessed Virgin Mary
The beautiful Blessed Virgin Mary statue was used for many May Crownings attended by sisters and novices, as seen in the photo below from 1959. A May Crowning is a ritual celebrated every May in which a statue of Mary is crowned with a wreath of flowers.
Then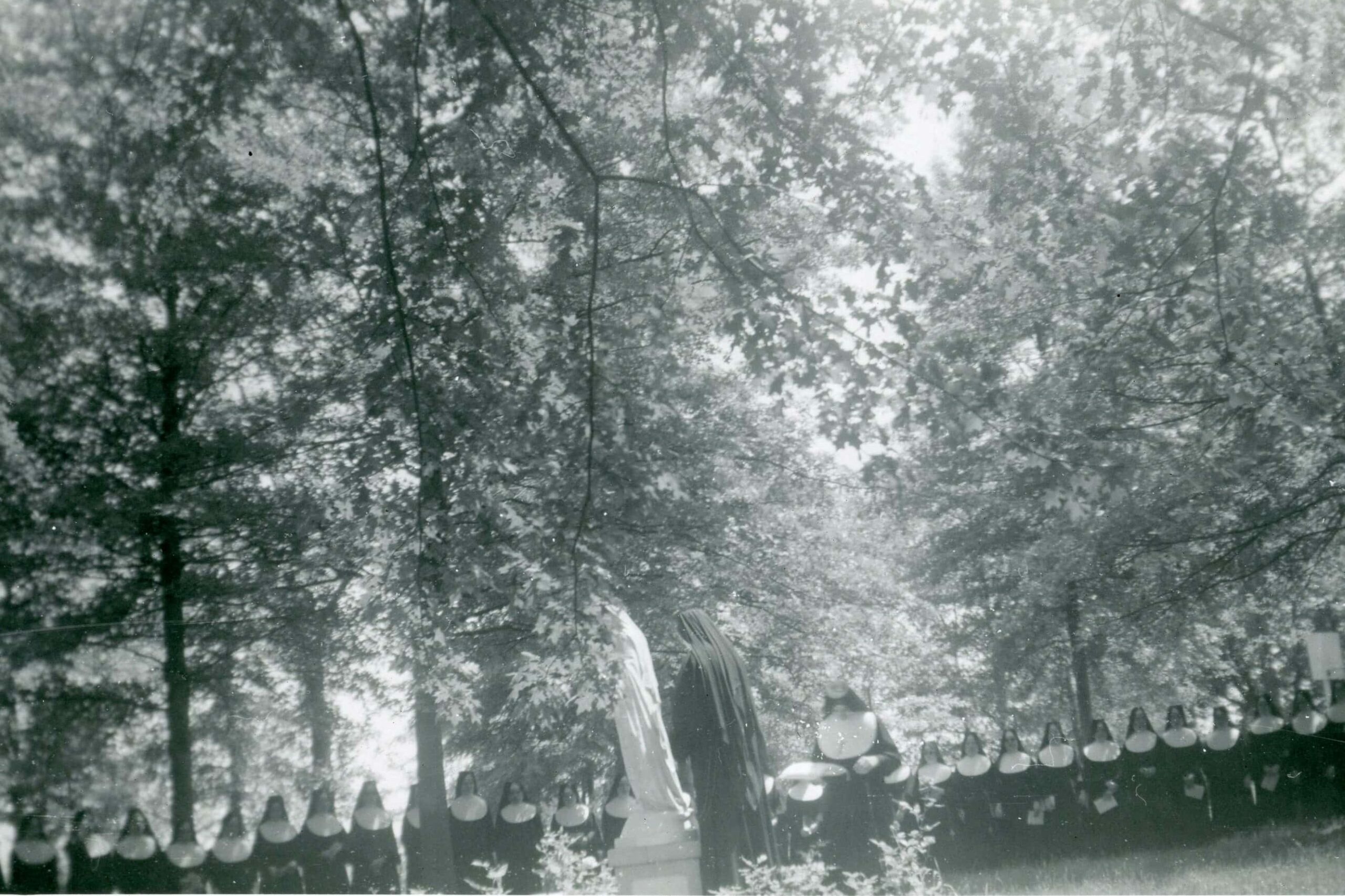 Now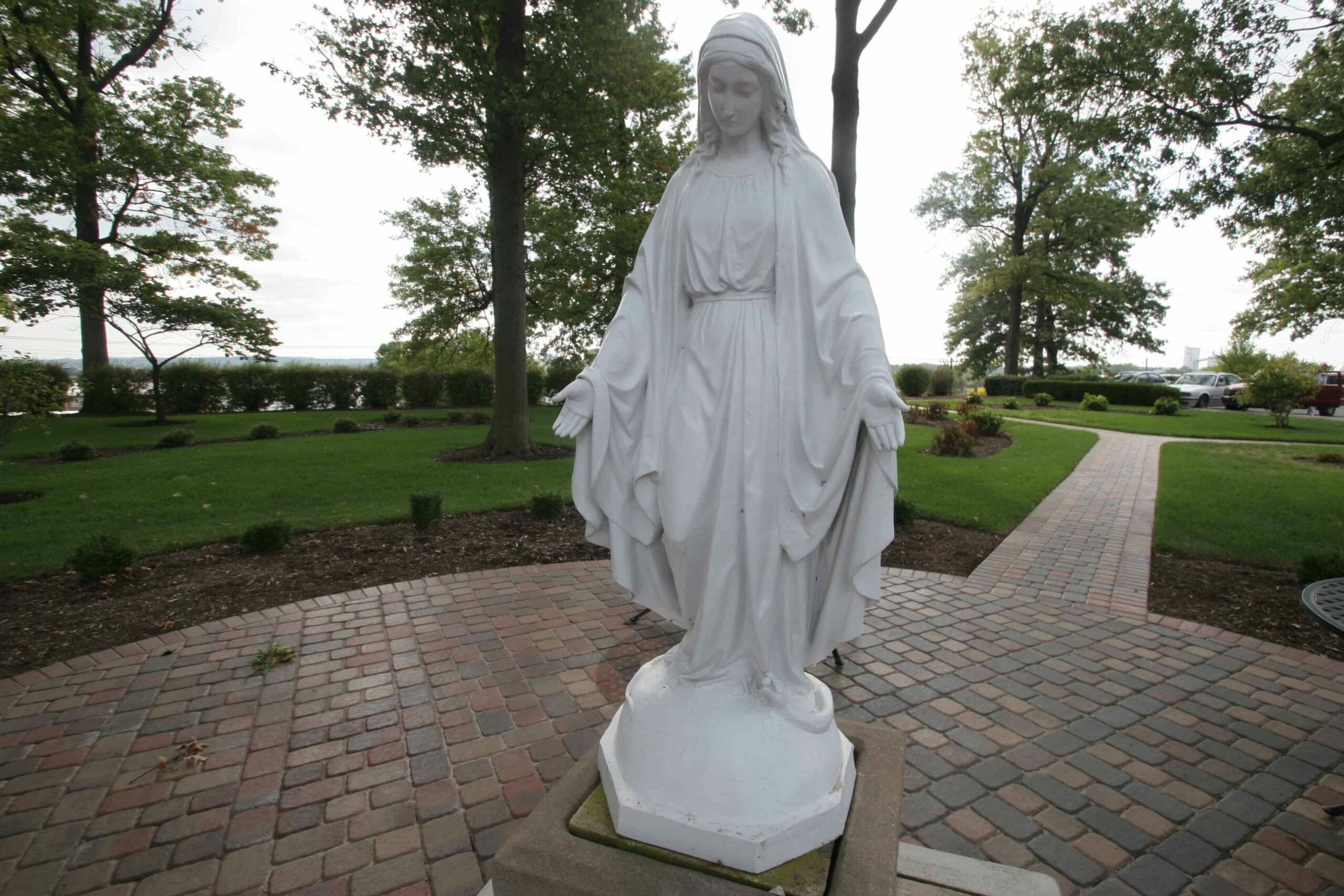 St. Francis of Assisi
The Motherhouse also has a statue of St. Francis of Assisi that has been moved around the grounds. In the 1940s, the statue sat in a shrine south of the chapel. Today, the statue of St. Francis of Assisi adorns the back patio of the Motherhouse surrounded by beautiful flowers and landscaping.
Then
Now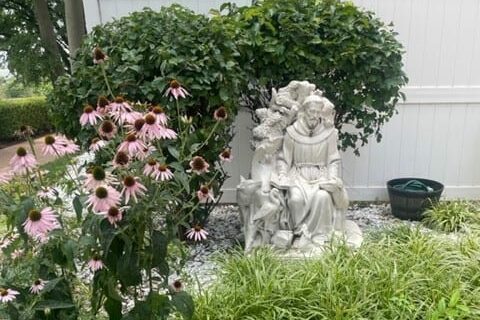 I hope everyone who visits the Motherhouse takes the time to walk around and observe the scenic campus.