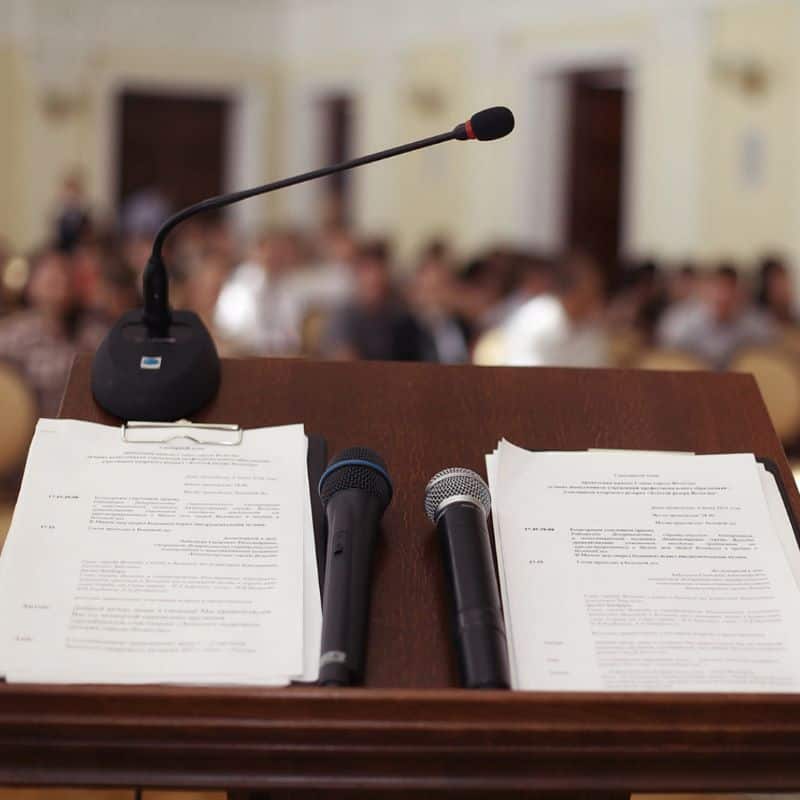 Train your clients to be effective spokespeople for your organization
Our Commitment
Every six years, delegates to our congregational chapter determine the priorities and future direction for our members. These Acts of Chapter guide the work of our Congregational Leadership Team. At our last chapter in 2019, we committed to "use our collective voice to accompany others in speaking their truth."
Our sisters wanted to find a way to support the dear neighbor in telling their own stories and advocating for themselves personally, in their communities and in politics. We believe that we should do all we can to help elevate others' voices, especially those who come from under-resourced communities. To that end, the leadership team has created the Developing Diverse Voices curriculum.
Sister Sean C. Peters took the lead on compiling the curriculum. "Speaking for yourself can change your life," she said. "Women and men who once thought they had nothing to offer can learn the value of their own gifts in this process."

Free curriculum for nonprofit agencies
Developing Diverse Voices is a free 10-session curriculum for nonprofit organizations to train your clients to speak and advocate for themselves.
Detailed 60- to 90-minute lesson plans provide all the handouts, media and other materials for the classes, which can be led by staff or volunteers. The lesson plans can be adapted for virtual sessions or to otherwise fit your needs.
Individuals who can effectively tell their stories gain personal agency that serves them well in a variety of situations. And when clients tell their stories in public venues, organizations gain allies in the community who can testify to the value of their services. These new spokespeople will be prepared to make presentations to a variety of audiences and advocate for themselves.
We hope to share this free curriculum with as many organizations and people as possible, so please share and spread the word!
"There's really no such thing as the 'voiceless'. There are only the deliberately silenced, or the preferably unheard."

Arundhati Roy