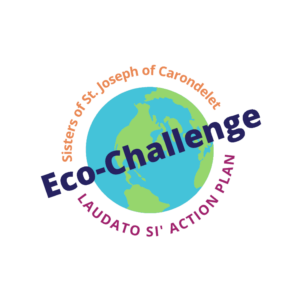 As part of our commitment to Earth via our Laudato Si' Action Plan, we are inviting everyone who shares in our charism to take a monthly Eco-Challenge with us.
Gift green this holiday season
It's a familiar scene around the holidays or after birthday celebrations. After all the presents have been opened, someone comes around with a trash bag to pick up all the gift-wrapping paper, which, sadly, is not recyclable. All that paper ends up in the landfill after its all too brief life. The U.S. Environmental Protection Agency tells us that some 4 million tons of trash from gift wrap and shopping bags get thrown away each year. And not just wrapping paper, but ribbons, bows and even cards with glitter are all non-recyclable.
As eco-conscious earth citizens, we can do better in so many creative ways when it comes to gift wrapping. Consider these sustainable alternatives that can make gifts just as beautiful.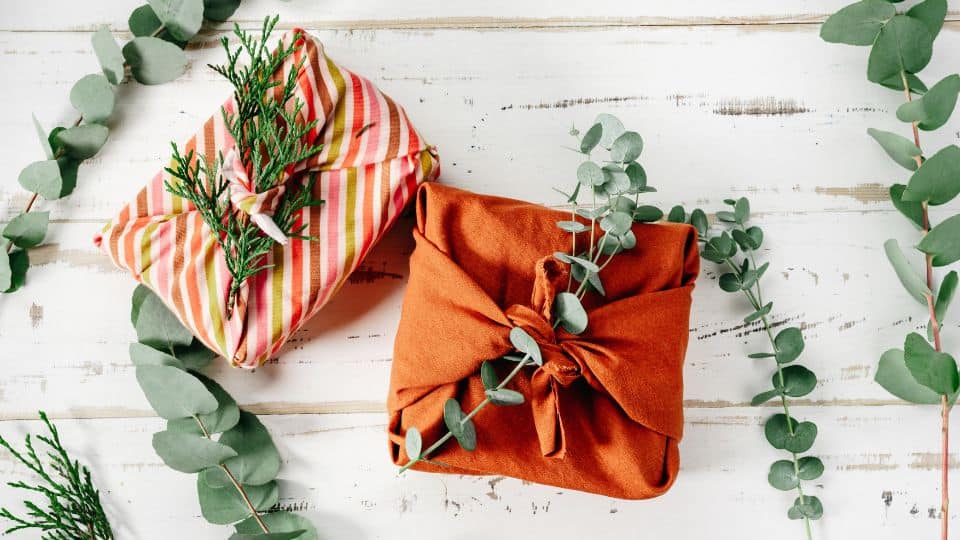 Wrapping paper alternatives
Save and reuse paper that has come on gifts you've been given. Unwrap the gift carefully, remove any tape and save the paper for future use.
Skip the wrapping paper and use a plain or decorative gift box.
Do you have a collection of paper gift bags that have come your way? They can be reused multiple times.
Newspaper can do double duty as gift wrap, especially the colorful comics sections.
Got an old road atlas on that closet shelf? The pages make intriguing gift wrap, especially for friends or family members who still love reading traditional maps.
Old sheet music makes great gift wrap for your musical friends.
Furoshiki
A beautiful and endlessly reusable method of wrapping is the Japanese art of furoshiki—wrapping gifts in fabric and tying the fabric into its own bow. The fabric itself becomes part of the gift, ready for reuse. Watch this wonderful demonstration of furoshiki.
Ribbons and other decor
Decorate gift boxes with items from nature, like pinecones, snips of greenery, berries or seed pods.
Tie on a small bell or ornament, or even a candy cane, using colorful string, twine, cloth ribbon or raffia.
Check out the eco-friendly natural fiber ribbons and twines at wrappily.com.
Decorate with paper-based washi tape.
Greeting cards and gift tags
Look for cards and companies that use recycled paper or bamboo.
Some companies offer cards with seeds implanted in them—a bonus for the garden!
Avoid cards with glitter, which is not recyclable.
Take the Eco-Challenge
How many of these actions will you take this month?
Spread the word
Leave a comment about how you're taking the challenge below.
Invite others to take the November Eco-Challenge by sharing our post o

n Facebook, Instagram and/or X.