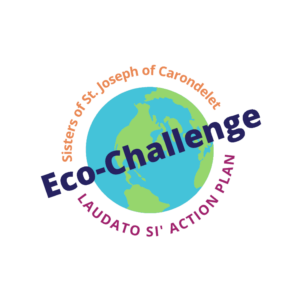 As part of our commitment to Earth via our Laudato Si' Action Plan, we are inviting everyone who shares in our charism to take a monthly Eco-Challenge with us.
Don't let your food go to waste
Our September Eco-Challenge is all about eliminating food waste. We are examining our habits related to planning meals, purchasing food and consuming leftovers.
Food waste in landfills has a big ecological impact. According to the U.S. Environmental Protection Agency, in the United States, food is the single largest category of material placed in municipal landfills, where it emits methane, a powerful greenhouse gas. Municipal solid waste landfills are the third-largest source of human-related methane emissions in the United States, accounting for approximately 14.1% of these emissions in 2017.
We invite you to consider how smart planning and shopping can help you reduce, reuse and recycle any food waste and keep it out of landfills.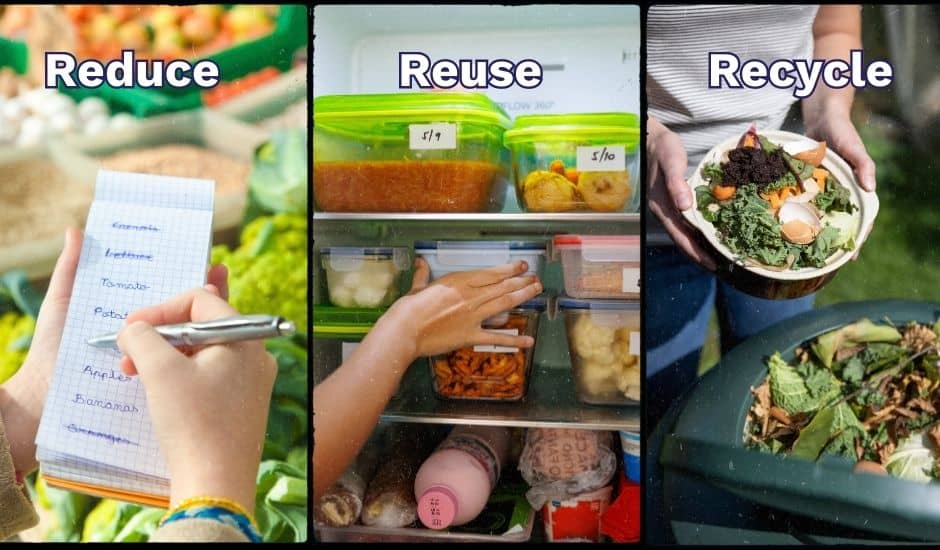 Reduce
Plan your meals and write a thorough grocery list. This can help you purchase only the food you are confident you can use while it's fresh. If you have to buy an ingredient in a larger quantity than you need for one dish, consider how it could be used in multiple ways throughout the week.
Reuse
Develop a plan for leftovers. Store them properly to avoid spoilage and ensure food safety. Plan dishes that repurpose what's in your refrigerator. Pack your leftovers for lunch the following day, and you can save money as well!
Recycle
Compost those items that do go bad or can't be utilized in other ways. Nutrient-rich compost will help nourish new plants, so your food scraps can be "recycled" into new food.
Meal planning may be something you do spontaneously day to day. Or it might be something you already have a system for. It can be hard to change our routines, but we guarantee your efforts will have a positive impact on the Earth.
Season of Creation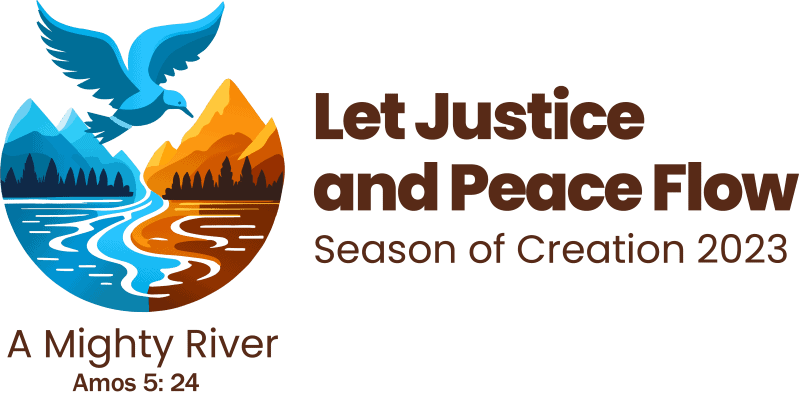 This month, Christians worldwide celebrate the Season of Creation. It begins on September 1, World Day of Prayer for the Care of Creation, and continues through October 4, the Feast of St Francis. This year's theme is "Let Justice and Peace Flow." It's an especially good month to challenge yourself to make changes to help the Earth.
"How can we contribute to the mighty river of justice and peace in this Season of Creation? What can we, particularly as Christian communities, do to heal our common home so that it can once again teem with life? We must do this by resolving to transform our hearts, our lifestyles, and the public policies ruling our societies."

Pope Francis
Take the Eco-Challenge
How many of these actions will you take this month?
Spread the word
Leave a comment about how you're taking the challenge below.
Invite others to take the September Eco-Challenge by sharing our post o

n Facebook, Instagram and/or X.