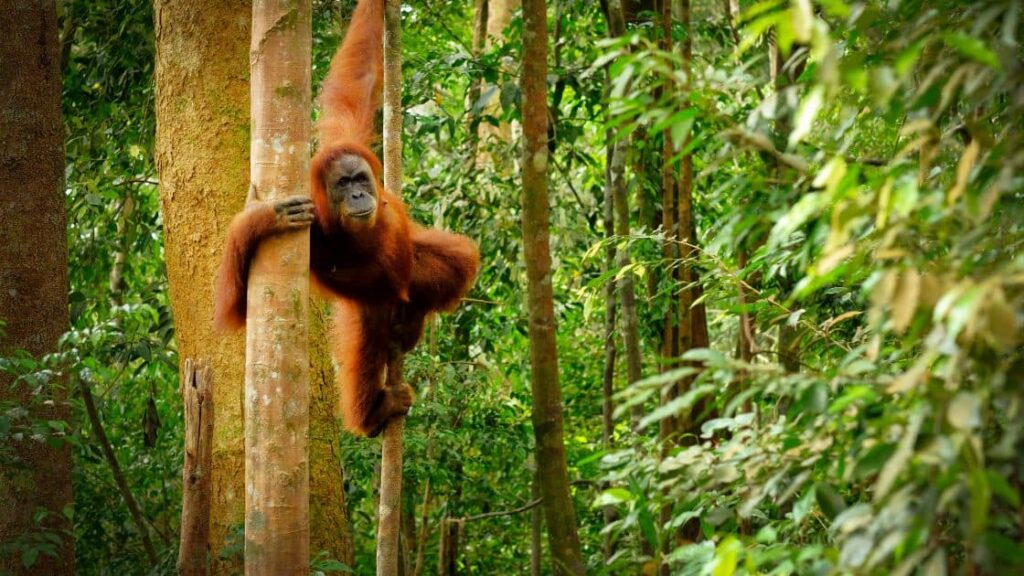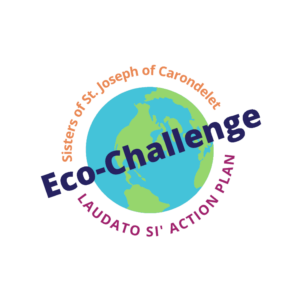 As part of our commitment to Earth via our Laudato Si' Action Plan, we are inviting everyone who shares in our charism to take a monthly Eco-Challenge with us.
The many considerations regarding palm oil
Palm oil is incredibly useful
Palm oil is the world's most produced and most versatile vegetable oil. Did you know that palm oil…
…is produced much more efficiently than other vegetable oils?
…doesn't have any trans fats?
…makes lipstick creamy and toothpaste foamy?
…enhances the texture of pizza crusts?
…makes instant noodles easier and quicker to cook?
…adds conditioning oils to shampoo?
…keeps ice cream smooth and creamy?
…helps soap to both cleanse and moisturize?
…is used to produce biodiesel and biofuel?
…is found in many processed and packaged goods?
So why are we focusing on it as one of our monthly eco-challenges?
The problems with palm oil
Deforestation and habitat loss
Palm oil production, fueled by widespread and growing demand, has resulted in large-scale deforestation, especially in Indonesia and Malaysia, where most palm oil is grown and harvested, and in other countries that lie along or near the equator, where growing conditions are favorable for oil palm trees. The habitat loss that accompanies deforestation has resulted in numerous animal species endangered, declining, or lost.
Pope Francis notes in Laudato Si': The ecosystems of tropical forests possess an enormously complex biodiversity which is almost impossible to appreciate fully, yet when these forests are burned down or levelled for purposes of cultivation, within the space of a few years countless species are lost and the areas frequently become arid wastelands. (LS 38).
Global warming
Deforestation and the burning of peatlands for palm oil production have released massive amounts of carbon dioxide into the atmosphere, with serious consequences for air quality and climate concerns.
Human rights abuses
Human rights abuses, including the illegal taking of Indigenous lands and labor abuses, have occurred in palm oil plantations.
Solutions
Is boycotting palm oil the answer? Some would argue no, given that:
Alternative oils are more expensive and much more resource-intensive to produce.
Many small landowners and farmers would be adversely affected.
WHY REPLACING PALM OIL IS NOT A SOLUTION

Palm oil is not only versatile, it is also very productive, with a yield far greater than any other vegetable oil. So while using other vegetable oils may seem like a solution, replacing palm oil can actually create similar — if not worse — environmental and social problems.

Replacing palm oil with other vegetable oils could require up to four to 10 times more land to produce the same amount of oil, potentially causing greater harm to nature and wildlife. The palm oil industry has also helped to create a huge number of jobs; a shift away from the commodity could have consequences for rural communities who depend on palm oil for their livelihoods, especially considering that smallholder farmers account for 40% of global palm oil production.

—World Wildlife Fund's "Palm Oil Scorecard"
Sustainable palm oil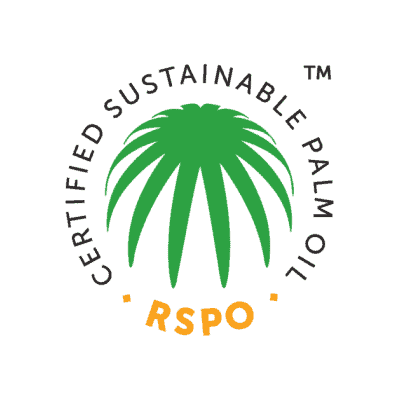 The Roundtable on Sustainable Palm Oil was founded in 2004 to address the challenges and concerns related to palm oil production and to develop standards for sustainably produced palm oil. Their certification process works with stakeholders across the supply chain to ensure sustainability and to "help make palm oil a force for good."
Their website includes ways for individuals to get involved through monitoring the companies that produce the products you use.
You can learn how to identify palm oil (and its many derivatives) in products on the Ethical Consumer's helpful website.
Take the Eco-Challenge
For this month's eco-challenge, consider doing the following:
Spread the word