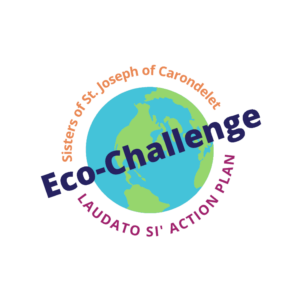 As part of our commitment to Earth via our Laudato Si' Action Plan, we are inviting everyone who shares in our charism to take a monthly Eco-Challenge with us.
Change things up in your laundry room
One small area where individuals can make a big impact is in their choices about how they do laundry. Quick, cost-saving changes you can make today include using cold water and line drying.
Several of our sisters have been using plastic-free laundry sheets and wool dryer balls for a while. We've put together a list of eco-friendly items recommended by our sisters, associates and partners in mission, which you can find on our Recommended Sustainable Products page. Click on the drop-down box labeled "Eco-Friendly Laundry Products."
The Saga of Snappy Shirt
Follow Snappy Shirt through its laundry cycle below.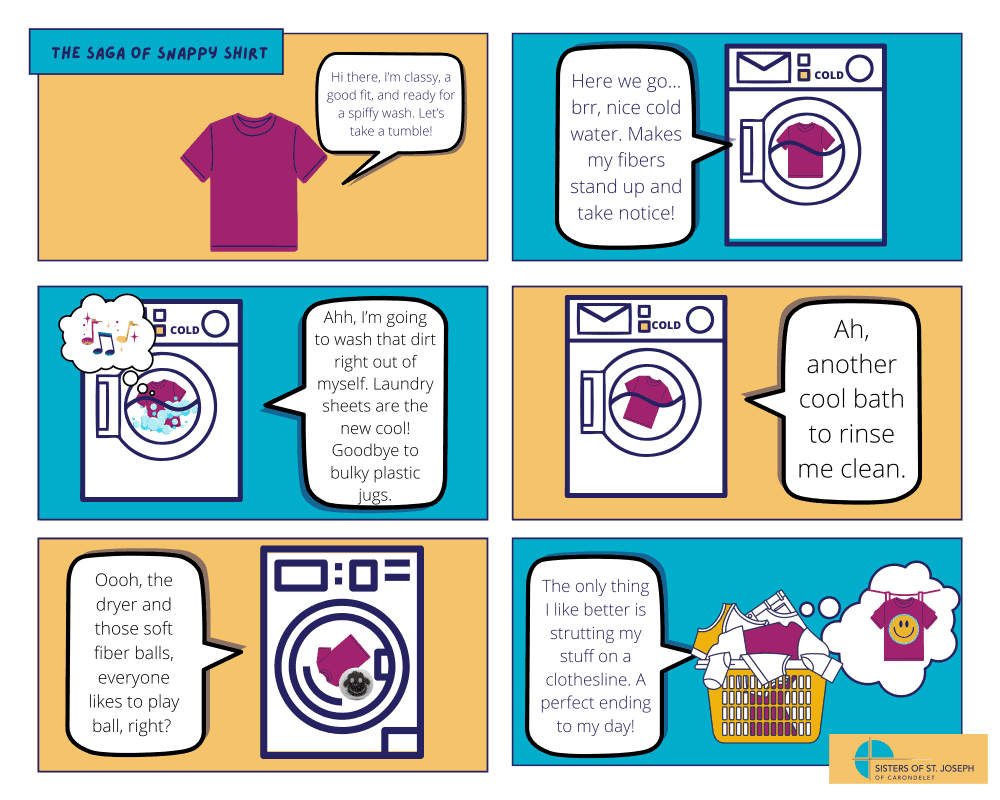 Snappy Shirt gets washed in cold water, saving energy; using detergent sheets, cutting out plastic and reducing shipping impacts; follows that by a tumble dry with wool dryer balls, eliminating fabric softener. Snappy Shirt looks forward to line drying in the future to save all the energy used by the dryer.
Take the Eco-Challenge
In May, choose one or all of these challenges to make a laundry list of changes. Earn a soap bubble for each of these sustainable swaps.
How many bubbles did you suds up? Share in a comment below!
Spread the word
Choose your challenge above
Share your commitment in the comments section below.