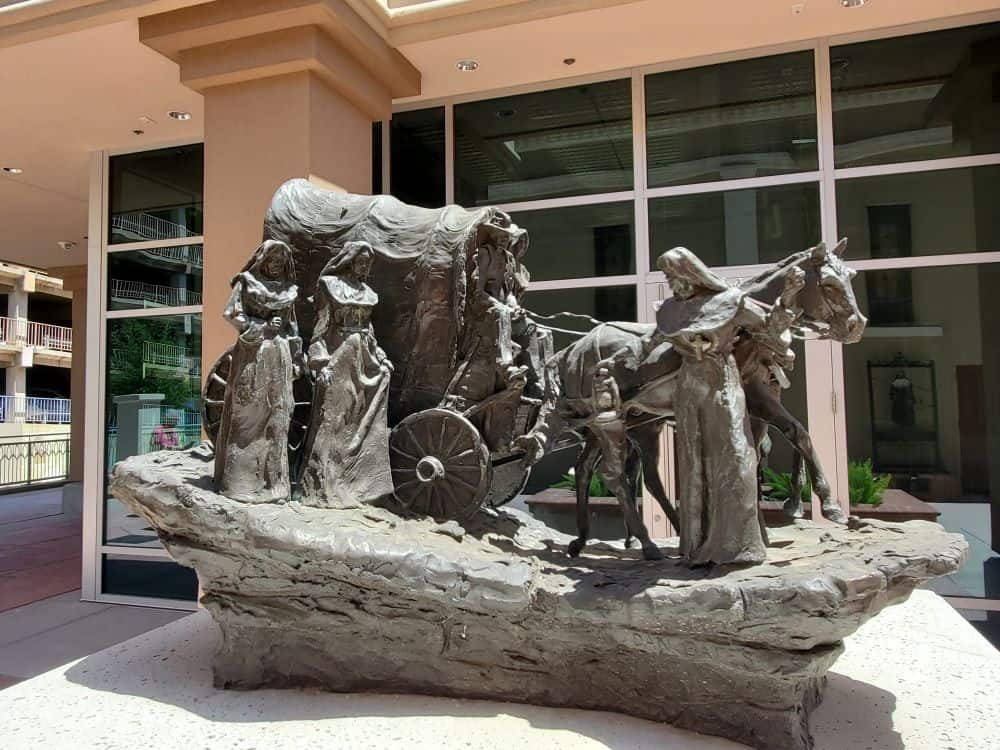 In 1870, seven brave sisters trekked from Missouri to Arizona to minister to the dear neighbor. The journey to Tucson took 37 days and covered 2,983 miles, with 409 of those miles in the May desert heat of California and Arizona.
After a delay of two years, the 150th Anniversary of the Trek of the Seven Sisters was held on May 29 at St. Augustine Cathedral in Tucson, Arizona. There were 350 people in attendance who enjoyed the day of festivities which included a Mass, a dedication of the new CSJ Courtyard, and delicious hors d'oeuvres and food.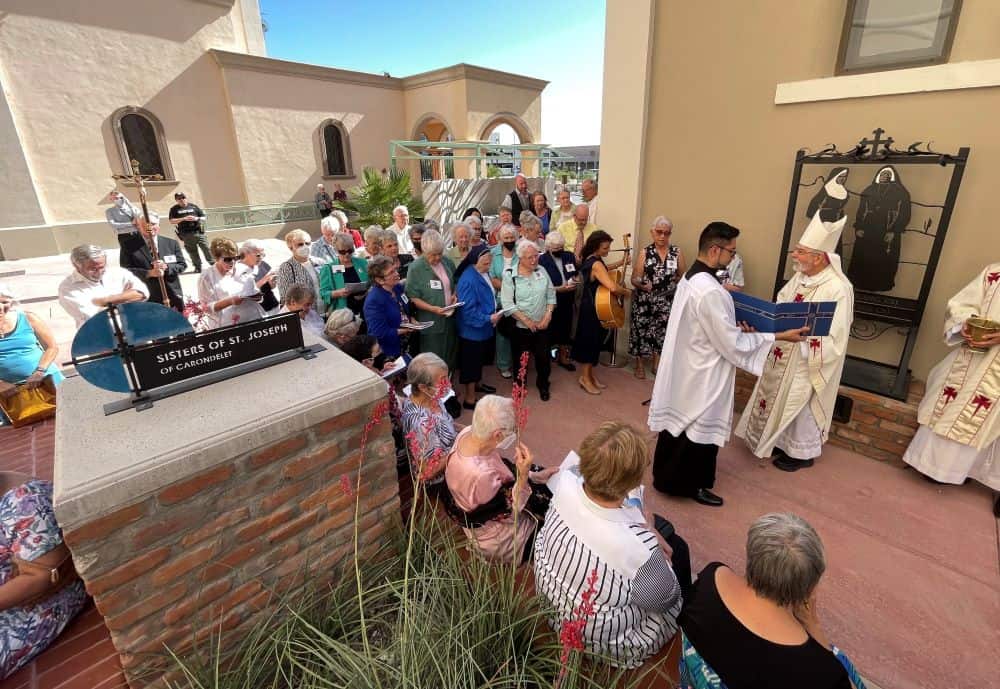 The theme of the day was looking back with gratitude and looking forward with hope. During the day the first seven sisters who made the trek in 1870 were honored. These seven courageous women started a movement in Tucson, and after 152 years, there have been 728 sisters who have ministered in Tucson with 64 ministries. The Spirit has been moving and continues to move with the associates in Tucson and all the people the Sisters have shared their joy and love with over the many years. The charism started to spread in 1870 and keeps spreading together with the people of Tucson.
Watch the celebration
The Los Angeles Province (of which our community in Arizona is a part) put together this video of the celebration.
Read the original diary
Trek of the Seven Sisters: Pilgrimage Companion Guide by Mary Sloper with Mary Murphy, CSJ and the Trek Committee is available now!
This book tells the story of the seven sisters who traveled from St. Louis to Tucson in 1870, based on the diary of Sister Monica Corrigan. As you read Sister Monica's diary, you will see the trek through her eyes. This book also includes the culture, history, population, transportation and other events in the context of the period as well as current information. Additionally, you will find maps, driving instructions, reflections and prayers. Whether you use the book as a pilgrimage guide and travel the trek yourself, or read it in the comfort of your favorite chair, you will come to appreciate the courage, perseverance, and faith these seven women had to travel on a new mission for the "dear neighbor."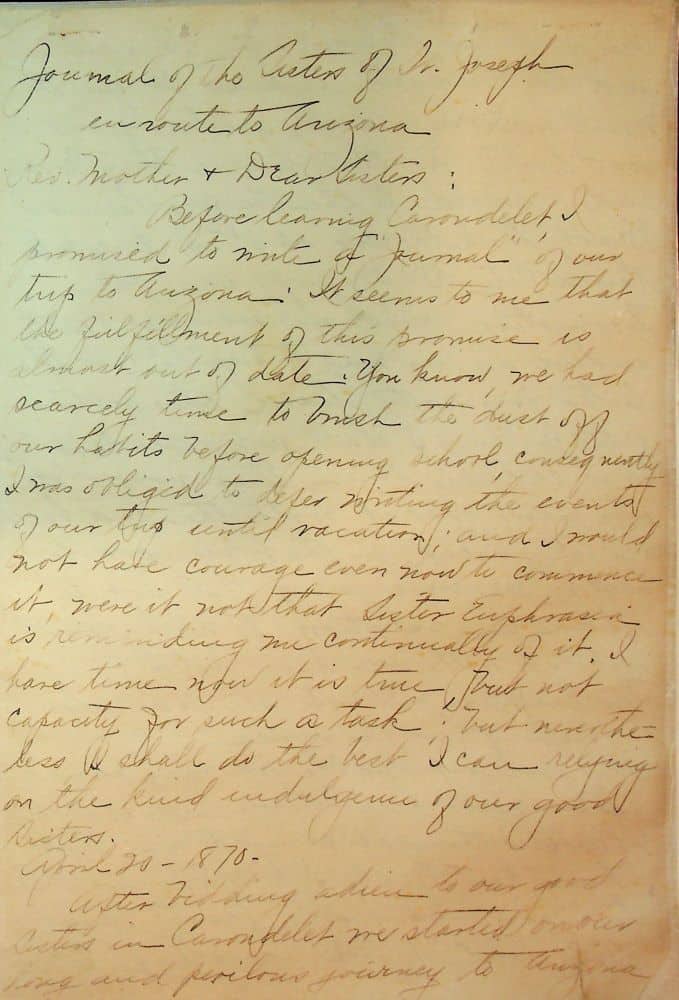 Featured artifact from our archives
Diary of the Trek of the Seven Sisters
In 1870, seven brave sisters trekked from Missouri to Arizona to minister to the dear neighbor. Sister Monica Corrigan kept a diary throughout their harrowing journey over land and sea.