The act of giving Christmas Cards dates back to 1843 England. Sir Henry Cole, the founder of the Victoria and Albert Museum in London, came up with the idea as a way to deal with an overwhelming amount of mail. Being ever the gentleman, he followed the rule of etiquette that it was only polite to answer all your mail. With so much mail to answer, he came up with the idea of having one card printed that he could then sign and send to everyone needing return correspondence. He had a friend, J.C. Horsley, illustrate a card and then had a thousand copies printed and sent off. Because Britain had created the "Penny Post," which allowed all to send mail rather cheaply, the idea took off. However, it took a couple more decades for the idea to catch on in America, and the first Christmas card was created in 1875 by Louis Prang in the States. (Source: "The History of the Christmas Card" by John Hanc, Smithsonian Magazine)
As we know, the tradition continues today as the influx of mail always increases around this season and cards are received from loved ones near and far. December 9 is Christmas Card Day, and to celebrate we want to share this beautiful collection of Christmas cards from our sisters who served in Hawaii. These cards that span the 1970s and '80s and into the early '90s are kept in the Carondelet Consolidated Archives in St. Louis along with the graphics and clip art used to create the cards. These are the sisters' original designs. While not all have names or signatures on them, a few do. Both Sister Joan Spalding and Sister Mary Carmel Hare created a few.
A few of the cards are created with images that invoke the scenery of Hawaii, reminiscent of warm beaches and the sound of the surf.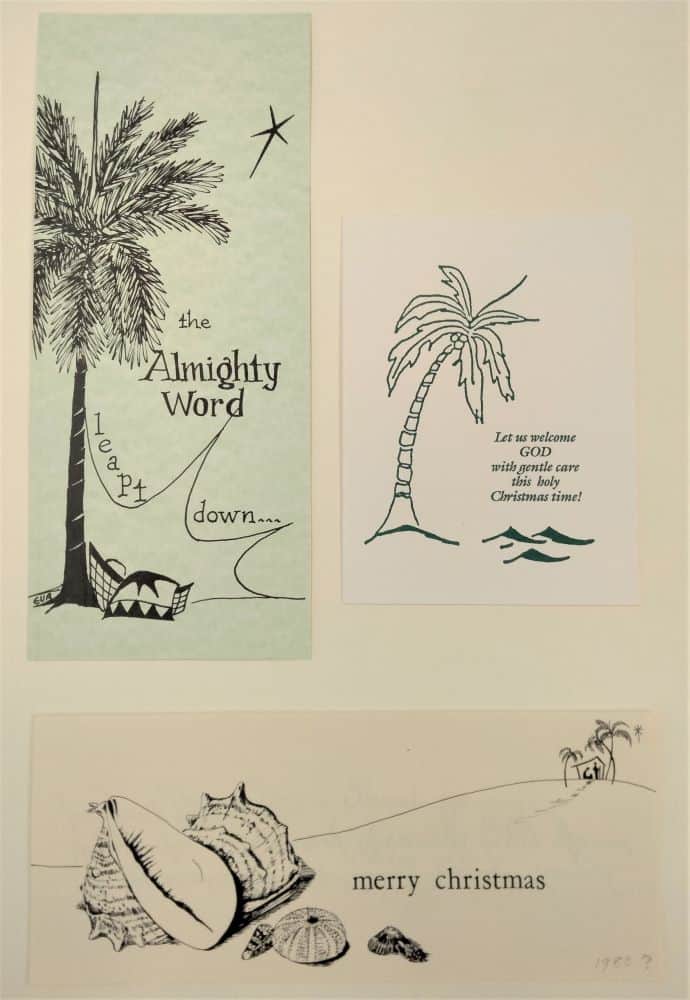 Some are just beautiful works of art that bring out the beauty and meaning behind this special time of year in their simplicity.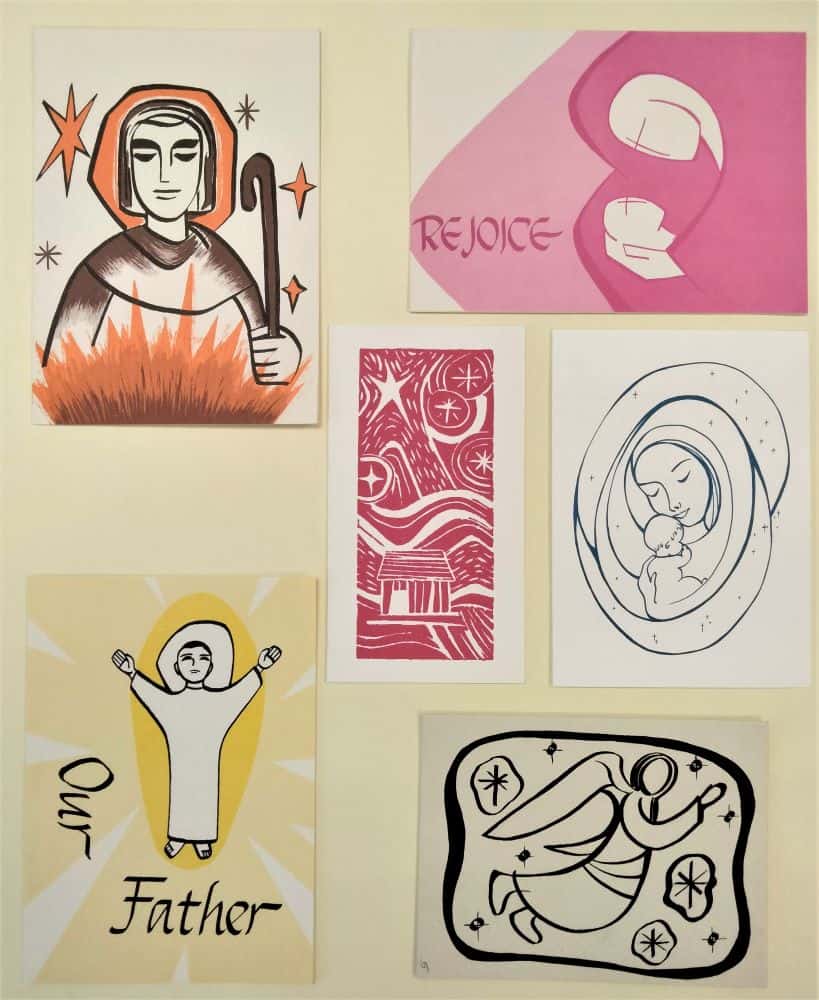 The majority of the cards, however, combine the message of the season with the traditions and artwork of the Islands.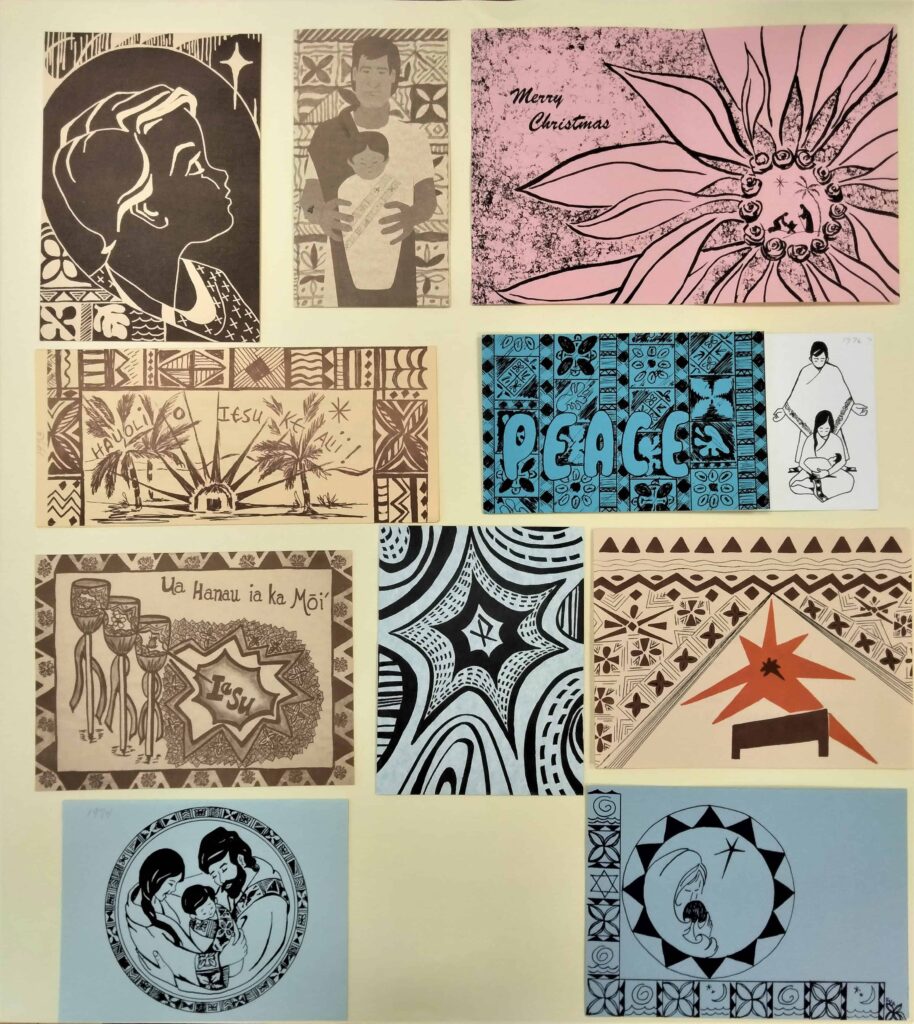 Here are two examples that tie in the beauty and traditions of the Hawaiian Islands and the meaning of this Christmas season.
The first card brings in the traditional Tapa artwork, which ties in symbols and meanings.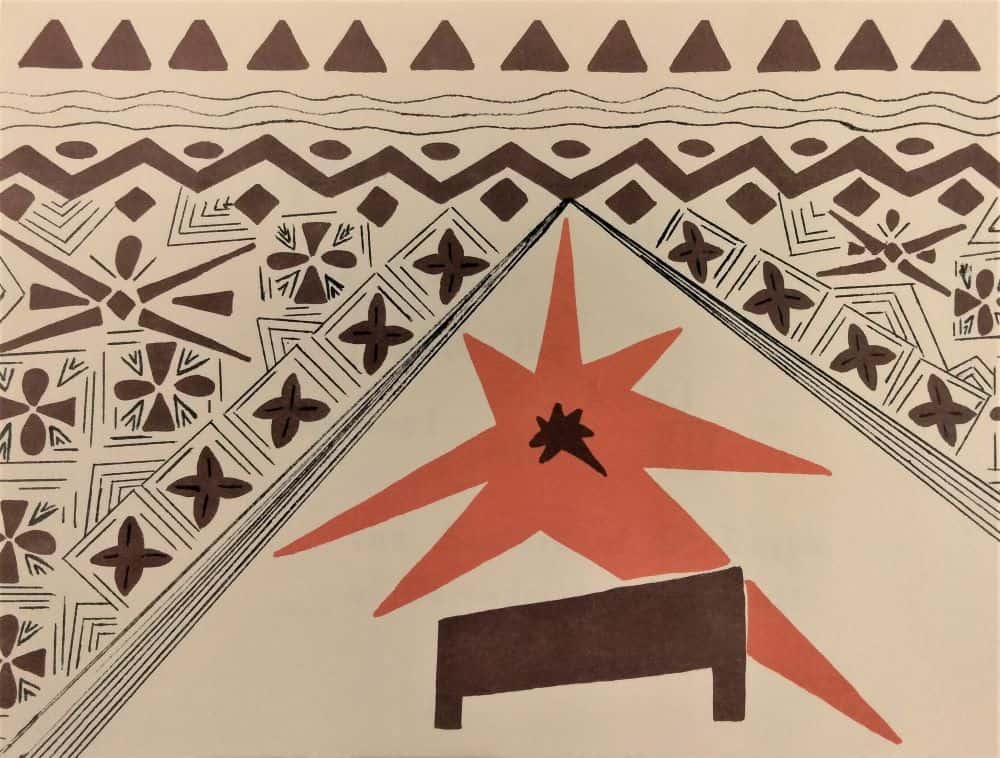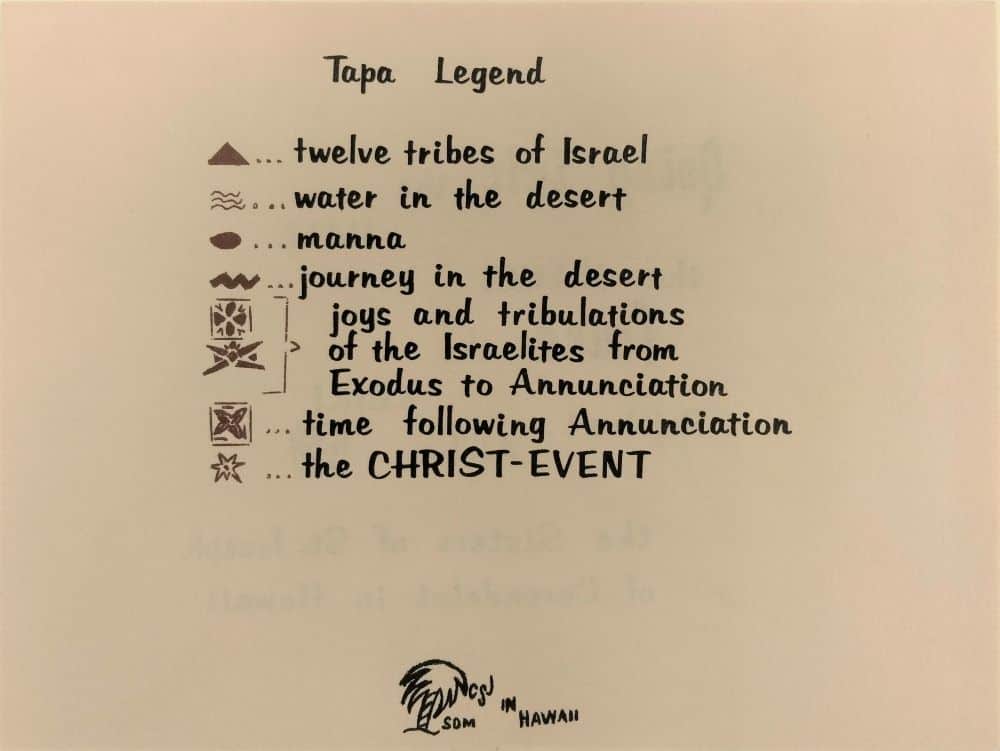 And the second illustrates the story of the Three Kahilis that represent the Three Wisemen.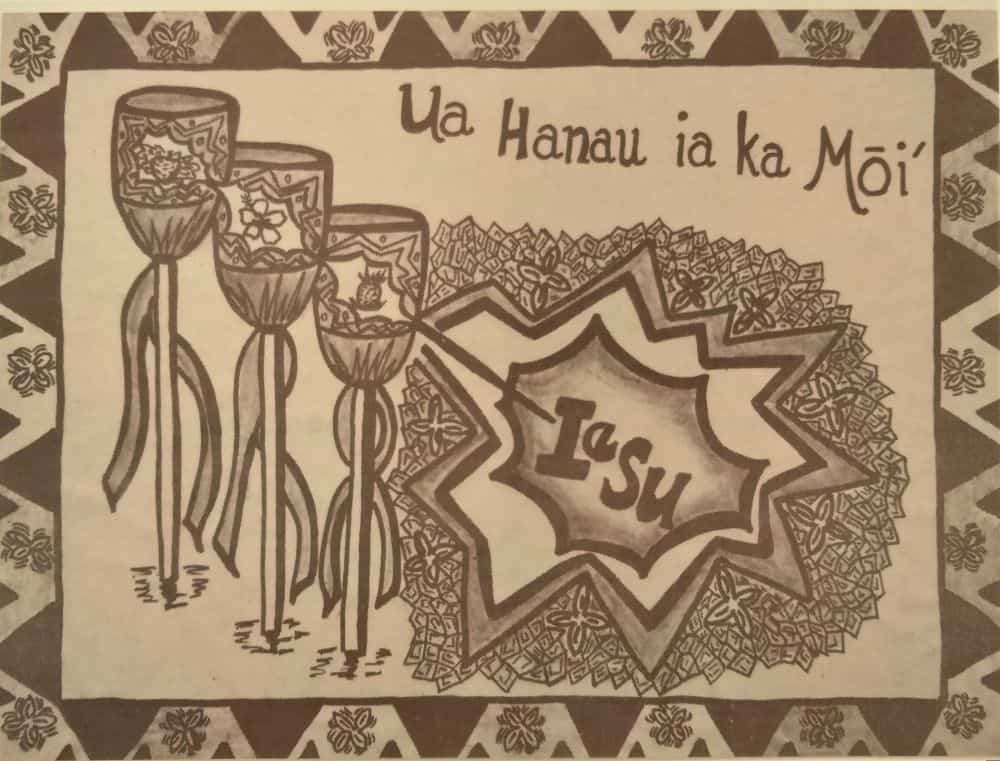 As you send out your Christmas cards this year, we hope that you remember these beautiful cards and the sisters who created and sent them.
Mele Kalikimaka!