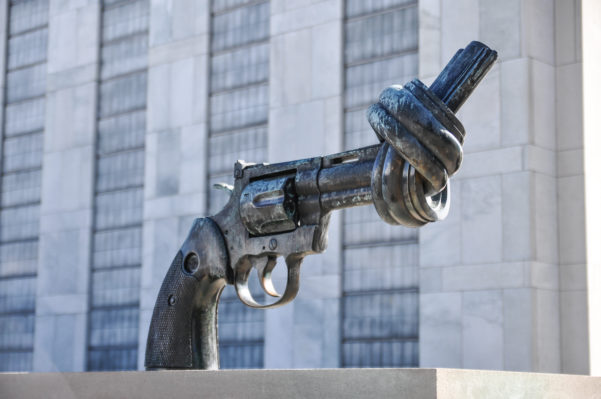 Como Hermanas Católicas y residentes de Nueva York nos unimos a nuestros hermanos y hermanas de Buffalo en su dolor por la pérdida de diez víctimas inocentes por el pecado de la supremacía blanca. Las Hermanas de la Misericordia de las Américas han publicado una declaración que expresa nuestro dolor e indignación por la tragedia innecesaria. Con el permiso de las Hermanas de la Misericordia, nosotras las Promotoras de Justicia de la Región 2 de LCWR compartimos esta declaración con ustedes. La declaración está impresa a continuación.
Catherine Artale, Congregation of Infant Jesus; Danielle Bonetti, Sisters of St. Joseph of Carondelet- Albany Province; Faith Colligan, Daughters of Charity- St. Louis Province; Catherine Darcy, Sisters of Mercy of the Americas; Carol De Angelo, Sisters of Charity of New York; Jean Fallon, Maryknoll Sisters; Eileen Gannon, Dominican Sisters of Sparkhill; Alice Marie Giordano, The Ursuline Sisters of the Roman Union – Eastern Province; Ann Gray, Daughters of Wisdom US Province; Regina Holtz, Franciscan Sisters of Peace; Emily Masse, Sisters of St. Dominic of Amityville NY; Phyllis Tierney, Sisters of St. Joseph of Rochester; Susan Wilcox, Sisters of St. Joseph of Brentwood.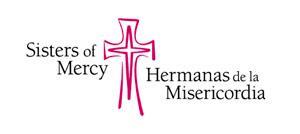 16 de mayo de 2022
Queridas hermanas, asociadas/os, compañeras y colaboradores de trabajo en Misericordia:
El sábado 14 de mayo, una comunidad predominantemente afroamericana en Buffalo, Nueva York, fue blanco de un acto de odio racial que cobró la vida de 10 personas afroamericanas e hirió a otras tres.
Este acto de motivación racial, hecho aún más accesible debido a regulaciones inadecuadas de armas, demuestra el peligro de la supremacía blanca sin control y el daño inminente de esta ideología a nuestras hermanas y hermanos negros y de distintas etnias, sin ninguna otra razón más que el color de su piel.
Nuestra fe, que ve a todas las personas como un reflejo de nuestro Dios amoroso, nos llama a lamentar con nuestras hermanas y hermanos en Buffalo, y a volver a comprometernos con nuestros esfuerzos para desmantelar las estructuras de opresión y la cultura de violencia que perpetúan estas tragedias.
Un individuo actuó el sábado, pero no fue el único. Cada persona, sea política, esté en los medios de comunicación y en plataformas de redes sociales que defiende la ideología de la supremacía blanca de todo el país estaba con él. Cada legislación diseñada para privar los derechos y borrar a las personas de distintas etnias es parte de esta misma ideología basada en el odio. Condenamos el racismo sistémico y la cultura de la supremacía blanca en este país en los términos más enérgicos.
Decimos sus nombres:
Roberta A. Drury (32), Margus D. Morrison (52), Andre Mackneil (53), Aaron Salter (55), Geraldine Talley (62), Celestine Chaney (65), Heyward Patterson (67), Katherine Massey (72), Pearl Young (77) y Ruth Whitfield (86)
Por medio de ejecuciones extrajudiciales y ataques racistas continuos, se ha demostrado a las mujeres y hombres negros de todo el país que sus vidas son menos valoradas. Hoy saldrán a hacer mandados diarios con un temor aún mayor sabiendo que tal ataque les puede llegar. Las Hermanas de la Misericordia, y todas las personas de fe, debemos hacer nuestra parte para compartir el dolor de la comunidad negra de hoy, comprender la realidad de ese miedo y demostrar inequívocamente que las Vidas Negras Importan.
Las Hermanas de la Misericordia han sido parte de la comunidad de Buffalo desde 1858. Estamos seguras de que la resistencia de Buffalo siempre será más fuerte que el odio, y trabajaremos juntas para lograr el día en que dicha resistencia ya no sea necesaria.
En Misericordia,

El Equipo de Liderazgo del Instituto