By Jenny Beatrice and Jenna Bendel
Guided by our charism of "loving God and dear neighbor without distinction," our sisters have founded, maintained and nurtured numerous ministries. As we look at the present and into the future, we celebrate our ministries and work that have been going on for years as well as our new, exciting structures and partnerships. We offer a few examples, amongst many, in the areas of education, healthcare, service and work at the border.
Partners in Education
Since those first days after arriving in St. Louis in 1836, the Sisters of St. Joseph of Carondelet have been committed to the ministry of education in the Catholic tradition. Wanting to ensure the CSJ way of Catholic education for generations to come, the St. Louis Province has received Vatican approval for a new way of sharing this responsibility with their lay partners in mission.
St. Joseph Educational Ministries (SJEM) is a model of Catholic sponsorship called a ministerial public juridic person that empowers the laity to assume the sponsorship role that is traditionally held only by religious. SJEM will assume the sponsorship role for the five educational institutions founded by the St. Louis Province: Fontbonne University, St. Joseph's Academy, and St. Joseph Institute for the Deaf in St. Louis, and Avila University and St. Teresa's Academy in Kansas City, Missouri.
Although "ministerial public juridic person" sounds like an individual, it is actually a group of individuals who serve as a bridge between the institutions and the Church. Currently, SJEM consists of 12 people (both sisters and lay members) appointed by the Province Leadership Team who were selected for their demonstrated commitment to Catholic education ministry in the Sisters of St. Joseph's tradition.
Sister Mary Flick, SJEM formation director, said these 12 men and women are deeply committed to the schools and the spirit of the Sisters of St. Joseph, and they are eager to be a part of this innovative ministry in the Church.
"This is a concrete way of living out our baptismal call and furthering the Church of the laity that Vatican II envisioned," Sister Mary said. "Together, these individuals bring a variety of gifts and experiences in education that will serve our mission well into the future."
SJEM member Cheryl Broekelman, director of St. Joseph Institute for the Deaf's St. Louis operations, has been a life-long recipient and provider of Catholic education in the Sisters of St. Joseph's spirit. Broekelman says she chose to say "yes" to serving in this ministry to ensure that the mission and values that have enriched her life continue to be lived out in these institutions.
"My goal is to lead where my feet are every day, to be present in the here and now and to celebrate
those grace-filled moments when I can personify the sisters' charism," Broekelman said. "My wish is that the charism lives on forever through their lay leaders with their continued support for as long as
they can give it."
Partners in Healthcare
Healthcare is also key to our history and present-day mission of our sisters. The mission of our ministry St. Mary's Health Clinics (SMHC), in St. Paul, Minnesota, is to provide necessary and accessible health services for the medically underserved. At the beginning of the pandemic, the ministry pivoted quickly to provide COVID-19 testing and vaccination.
Navigating partnerships is essential to SMHC's work. In partnership with area health systems, county and city governments, SMHC helped coordinate and staff many COVID-19 testing sites, and by November 2021, SMHC helped administer more than 10,000 doses of vaccines
at 90+ clinic sites.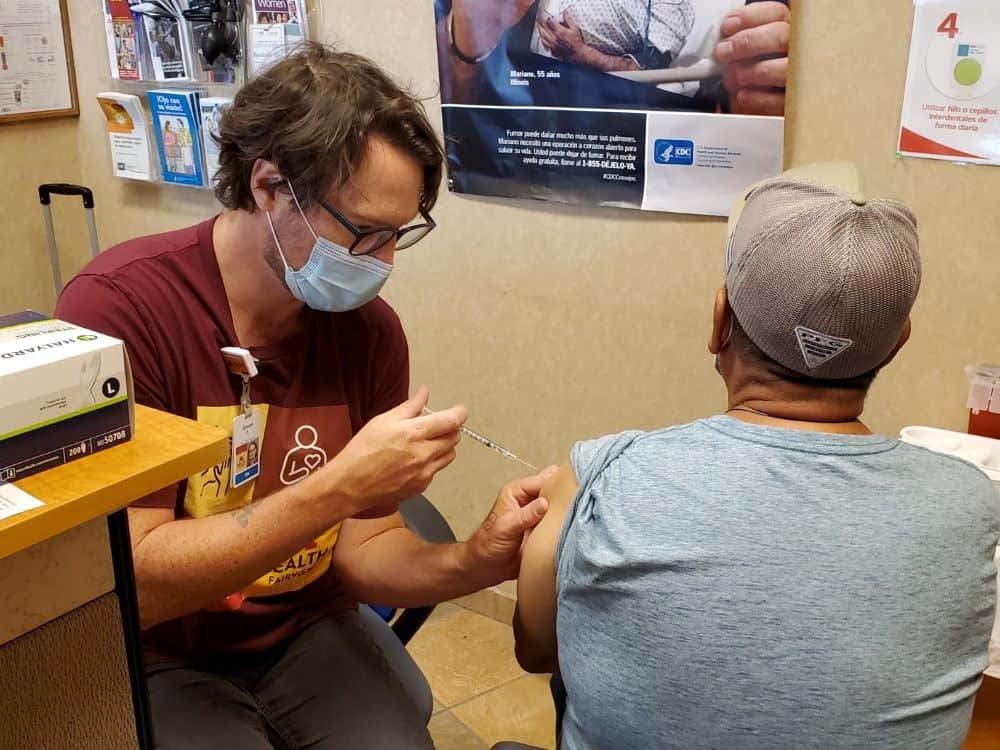 Due to recent pandemic-related efforts and SMHC's long history of providing healthcare, the Institute of Mexicans Abroad though The Consulate of Mexico in St. Paul presented the Ohtli Award to SMHC Community Health Outreach Manager Cristina Flood Urdangarin in the fall of 2021.
Since 2012, Flood Urdangarin has been responsible for the implementation of Ventanilla de Salud (VDS), a strategy of the Consulate of Mexico in St. Paul. Her work focuses on creating new partnerships to expand the services offered by the Ventanilla in order to guarantee access to health services for people without health insurance due to their immigration status and/or economic barriers.
The award honored "her outstanding work and commitment in eliminating barriers to access to health services for the Mexican community, as well as for her outstanding work during the health emergency caused by COVID-19 and for the search for better welfare conditions for the Mexican community.
Partners in Service
Another recent, exciting partnership is between our St. Paul Province and Interfaith Action of Greater
Saint Paul. Interfaith Action has been operating its Project Home program in our St. Paul Provincial House since March 2021. Project Home provides shelter for families experiencing homelessness. There was a clear need to address housing in the local community, and the St. Paul Province quickly and enthusiastically moved to address this need by offering and adapting the Provincial House for Interfaith Action's Project Home.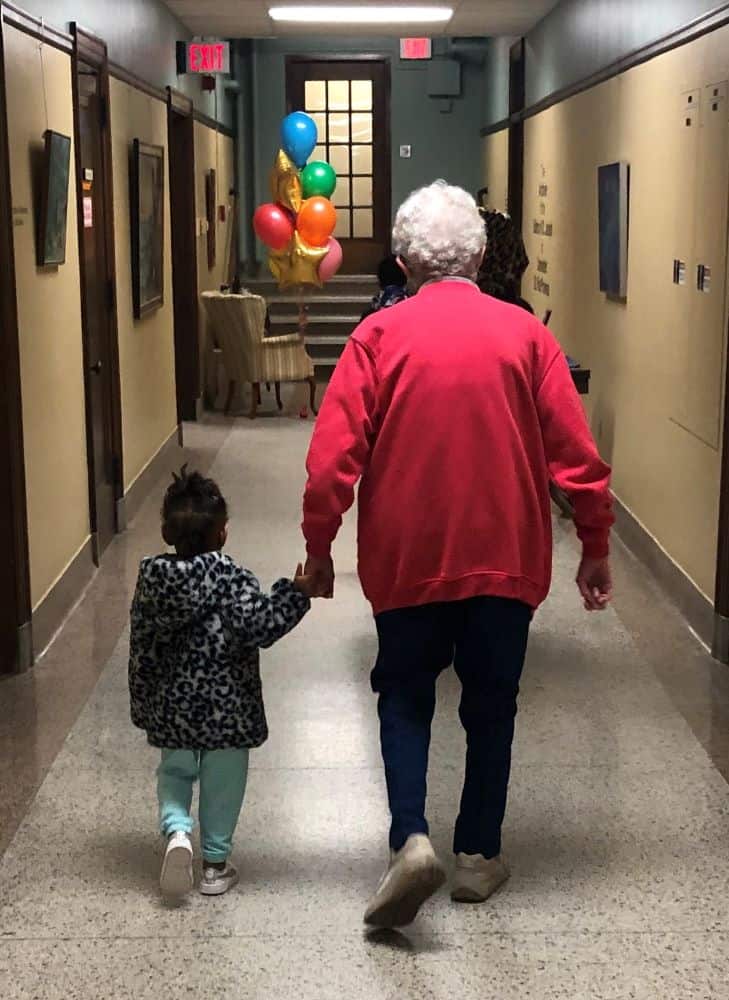 For more than 20 years, Interfaith Action's Project Home program has had no building of its own. Each month, the nonprofit would set up 40 emergency beds between two sites, rotating among 24 churches, synagogues and a school.
"The sisters said there's room at the inn," said Randi Roth, executive director of Interfaith Action. "It's amazing what the sisters have done to open up this beautiful facility to meet this really important need. It's what faith is all about."
In the first nine months of Project Home's time at our St. Paul Provincial House, 73 families (including 153 children and 88 adults) lived there. Families stay for an average of 83 days before moving to stable housing. Six months after moving out of Project Home, 91% remain in the housing they settled in. Project Home is projecting they will serve 160 families (about 530 people) between June 2021 and July 2022.
Partners at the Border
Interfaith partnerships have also strengthened our work in supporting migrants, refugees and asylum seekers entering the United States at a number of hospitality centers at the U.S./Mexico border.
These centers provide migrants with food, clothing, shelter and other basic needs while they prepare to travel to their U.S. family members or sponsors. Sisters, associates and partners in ministry across the congregation have volunteered at these centers as well as provided funding and donations. The sisters have been leaders in an inclusive movement that has stretched beyond traditional faith borders.
Sister Suzanne Jabro calls herself the "chief inviter" of a newly-formed ministry, Border Compassion, that invites all faith communities to join in supporting the work of the Posada del Migrante Shelter at the border crossing at Calexico, California, and Mexicali, Mexico. "I am not building a structure. I'm animating a movement," Sister Suzanne said.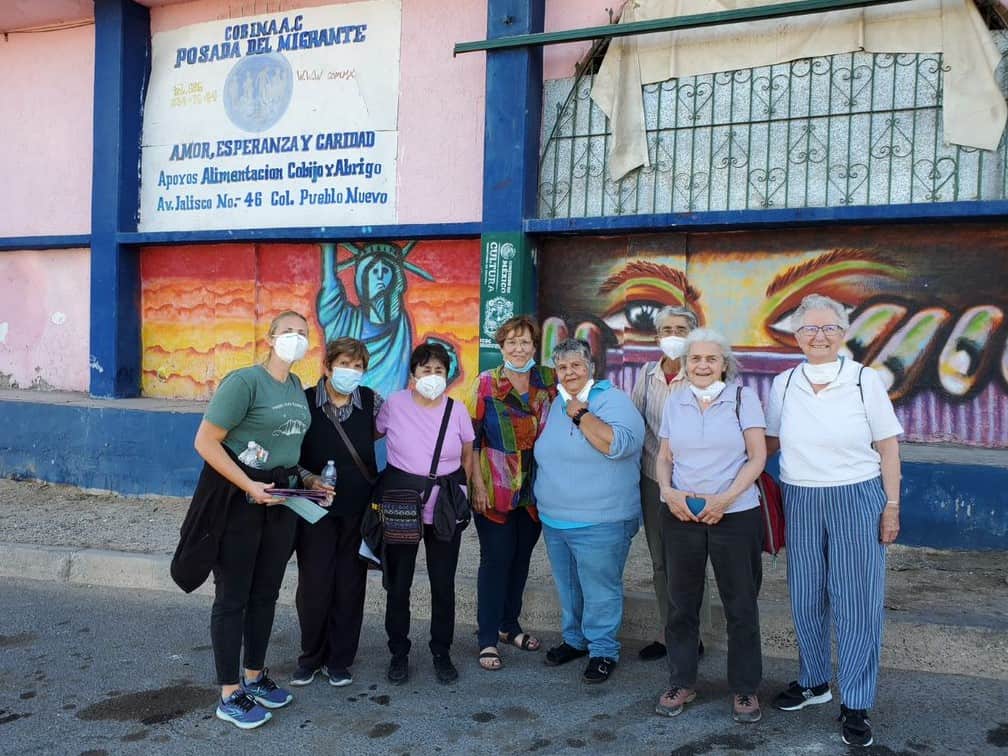 This grassroots movement began when Sister Suzanne found herself doing the work with not only Catholics but also with members of various interfaith communities. Today, Border Compassion's efforts are made stronger by partnerships with members of the Episcopal, Methodist, United Church of
Christ, Jewish communities and more.
"In the past, our ministry was strongly related to our traditions and beliefs. Now we see our common oneness," Sister Suzanne said. "People bring their gifts to the table to be shared."
Another grassroots movement brought the Catholic and Jewish communities of St. Louis together in supporting La Frontera, a Catholic Charities shelter in Laredo, Texas. The sisters' connections ultimately led them to partner with the Jewish Community Relations Council (JCRC) on orchestrating volunteer trips and providing supplies.
"The Jewish community has a long history working with refugees, immigrants and asylum seekers," said Sister Maureen Freeman, who helped orchestrate the effort. "It's a testament to their own history. They have walked in the same shoes."
Calling themselves "Helping Hands," the sisters worked with the St. Louis Archdiocese and the JCRC in raising $40,000 in just a few weeks and sending 20 volunteers to Laredo.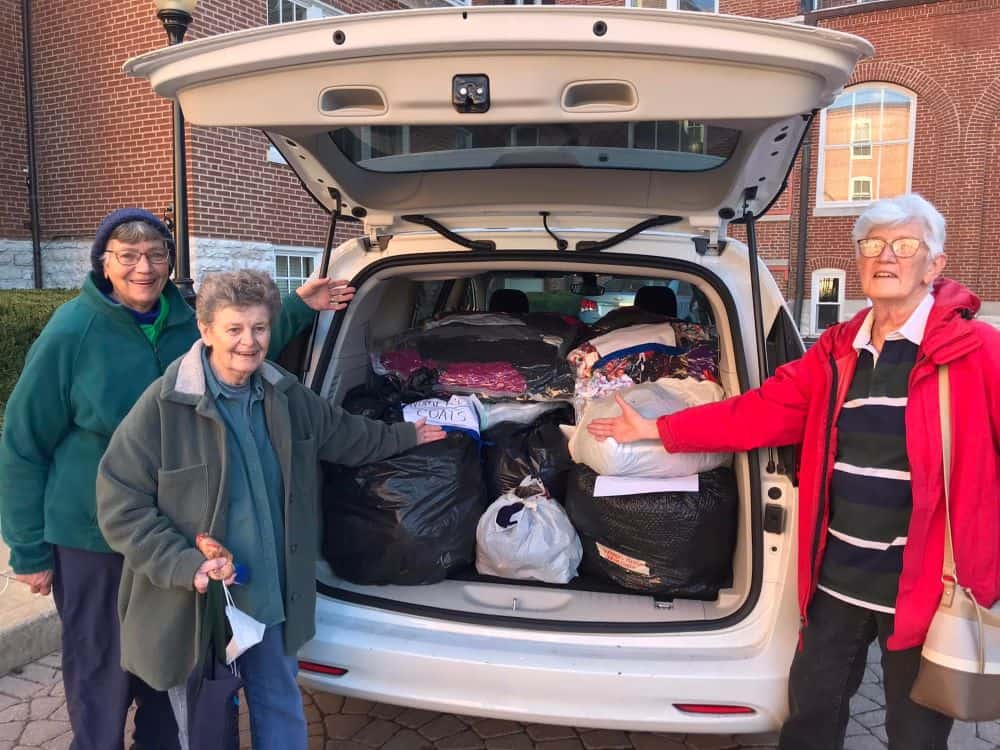 "With welcoming the stranger being a core belief within both our religions, so many asked how to help," said Alyssa Banford, director of civic engagement at the JCRC. "Thanks to many generous donors, we were able to coordinate this effort to support the vast needs of La Frontera and their clients."
---
This article appeared in the 2022 issue of Carondelet Magazine. Join our mailing list