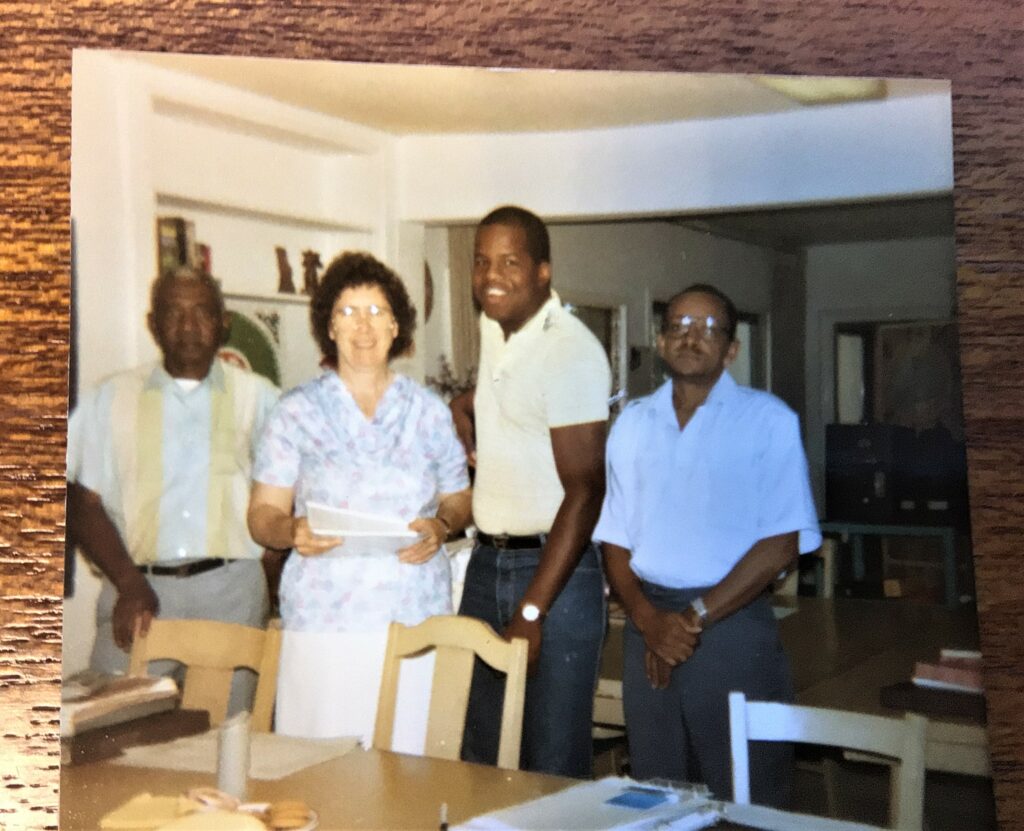 In light of the current Black Lives Matter Movement, many memories flooded back from my experience of the 1965 Watts riots. This was a time of awakening and conversion for me. Until the riots, I did not know what I did not know. I lived at St. Anselm's convent in Los Angeles and taught in the school. Until beginning this teaching assignment, I had never interacted with "negros," the term we used then. I grew up in a farming area where our neighbors were either Italian or Azorean immigrants, my family being of English and Irish descent. It was my first experience of interacting with the Black community with whom I felt very comfortable. In my first year at the school, the student body was about 50% white and 50% Black. By my fourth year, white flight was almost complete.
In the summer of 1965, riots broke out across the country. Though St. Anselm was fairly far from Watts, we were in the restricted and curfew area. We could smell and see the smoke as the fires and unrest escalated and moved into South Central Los Angeles. Sr. Hortensia, our senior sister, decided we should take turns rotating between the chapel saying the Rosary and watching the events on TV. As the riots moved closer, she became more nervous and instructed us to get garden implements to keep by our beds in case our convent was invaded.
Perhaps the biggest conversion moment for me was watching the truckloads of armed National Guards traveling down Florence Ave. It sickened me to know that perhaps some of the people in our parish could be injured or killed. As things began to return to normal, I realized that I knew so little about the oppression, racism, prejudice and mistreatment of Black people that had erupted into this violence. I did not know what I did not know.
Eighth-grade girls from St. Anselm's School applied to St. Mary's Academy, then located on Slauson Avenue. White girls were accepted, but a very qualified Black student was not. When our principal called, she was informed that the Academy was limiting the number of Black students to the student body.
Two years later, I taught at Holy Cross in South Central, an area that had experienced unrest and violence during the riots. At report card time, one was returned signed by a parent with an "X" as that parent never had the opportunity of attending school. As a child, she worked in the fields picking cotton. Parents were very cooperative and supportive making sure their children were getting an education, as they knew that was a way out of poverty. I began to observe the linguistic patterns of Black speech.
During this time, a young man I had come to know through his involvement in the parish approached me with a letter he had received in response to his request to enter the seminary. The letter informed him that the Archdiocese of Los Angeles was not ready to receive a Black seminarian. What a loss to the priesthood as this was a talented and faith-filled man who would have made a good priest.
On the third anniversary of the Watts Riots, Sister Caroline Chang, CSJ and I attended a street fair in Watts celebrating the anniversary of the riots. I became aware of the cultural expressions of the people in music, dance, art and food. It became evident to me that our educational system was missing an opportunity to build on what was so familiar to our students. I left Los Angeles in the fall of 1968.
Almost 20 years later, I returned to the area as Our Lady Queen of Angels' regional catechetical consultant for the Archdiocesan Office of Religious Education. The 76 Catholic parishes in this region are very diverse both culturally and economically. Knowing the history the African Americans had with the church, I focused on their community. Again, I was about to learn I did not know what I did not know. In visiting their parishes, I became aware that most of the ministers in these parishes were white. Jean Lawrence, one of the African American women who befriended me, bemoaned the fact that so much of the ministry and catechesis was done from the white perspective. I was then encouraged to send out a newsletter highlighting ways African American culture could be included in celebrations and catechesis.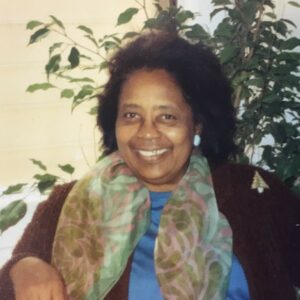 Having an opportunity to provide a catechist formation course on a team with two African American Master Catechists, Marian Fussey and Eva Mai Smith, again enriched me by learning that I did not know what I did not know. Marian was able to teach revelation from the African American spirituals, deepening my own understanding of revelation. All attending were African American. When doing the unit on the church, I enquired about their experiences of church. One woman from New Orleans shared how humiliating it was for her when her father decided that the family should no longer be assigned to the back of the church for Mass and marched the family to the front pew, and the priest refused to begin Mass. Another woman, also originally from Louisiana, shared her experience of being in a youth sodality. Each year the diocese gathered all the sodalities at the cathedral. All the girls from the Black parishes had to sit in the choir loft. After hearing these stories and others, I went home and cried.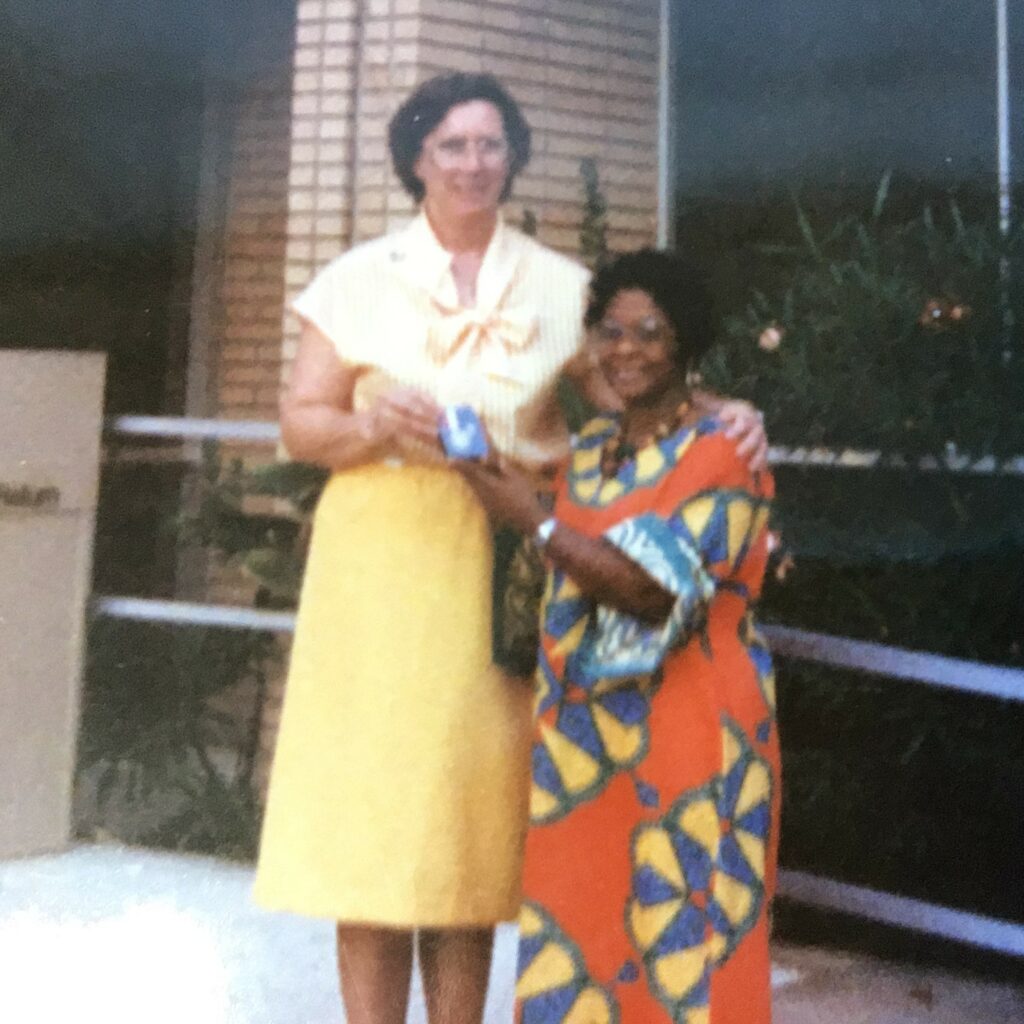 I learned much of I did not know what I did not know from Dolores Ricks, who coordinated the religious education program at St. Odilia's. This parish was established in 1926 for Black Catholics in Los Angeles. It was the only church where they could attend Mass at that time in history. One day while meeting with Dolores, she commented, "Oh no, here comes another volunteer coming to save us. I wonder how long he will stay. I hope it is not another flash and trash experience." I had to ask myself, was I coming as a savior or someone willing to learn and accompany, to acknowledge I did not know what I did not know? It was a very humbling experience to become aware of my own motivations.
A multicultural panel training session provided for new Master Catechists included representatives from various cultures. I was asked to be on the panel to represent the Black community. There was no way I would represent the community. What an insult! Someone from the Black community needed to be on that panel. The fear from the organizer of the panel was that this person might be militant. "So?" I asked. Someone from the African American community was chosen, and the panel went well.
Each fall a mini-congress is provided for the region. This event was established several years before by Sister Angela Faustina, CSJ to meet the needs of a community that felt uncomfortable and financially unable to participate in the larger Religious Education Conference held every year in Anaheim. One of the tasks of the planning committee was to secure a location for this event, which was usually a parochial high school in South Central. In discussing the use of St. Bernard High School in Westchester, a concern was raised that the Black Catechists would not attend as they were afraid of coming into a white neighborhood.
A committee formed to create guidelines on catechesis from a Black perspective. The committee consisted of very committed, capable and well-educated women. One had been a principal of a school and another a public school teacher. It was a labor of love extending over several months. Often in the process, they would look at me for approval. I would have to remind them this was their project. When the guidelines were completed and presented to the Director of the Archdiocesan Office of Religious Education, he was not going to approve them. The introduction clearly identified the struggles that the community had experienced as Black Catholics within the church. I informed him he would have to meet with the committee and tell them why he could not accept their guidelines. In meeting with a large extended group, he listened and though not his preferred choice, he accepted the guidelines. Emboldened by this success, a request was then made for a full-time African American consultant tending only to their unique needs. Sister Ora Lisa Martin was eventually employed for this position.
The area I lived in at this time experienced seven shootings in one week. I felt safe walking the streets early in the morning as most violence occurred in the evening hours. During my walk, I encountered children on their way to school. Their faces filled with innocence, hope and potential. What would be their future? Summer was coming. How could they participate in productive, safe and life-affirming activities? Thus, Making the Right Connections, a summer gang prevention program, was born and continues over 30 years later under the directorship of the committed and talented Dan Drass. This program has documented success and received many awards.
In 1990, I left Los Angeles but have always carried in my heart a love for the people who taught me what I did not know. During this time of Black Lives Matter, I continue to ask myself, what is it that I do not know?