U.S. Federation Event 2022
July 8, 2022
at
8:00 am
–
July 10, 2022
at
5:00 pm
CDT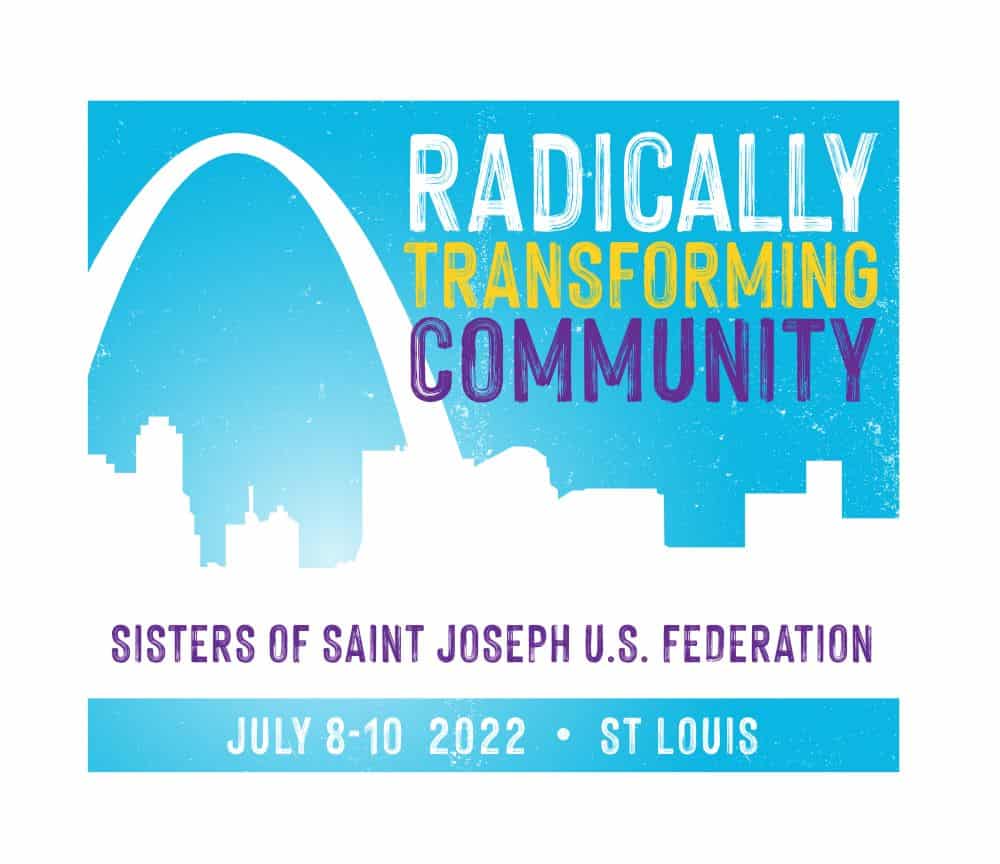 What does it look like to belong to a diverse, compassionate and engaged community in the spirit of unifying love? Join the U.S. Federation of Sisters of St. Joseph and members of our "charism family"— sisters, associates, agrégées, St. Joseph Workers, partners in mission—to break open the idea of community, discover what is emerging and shape the path to transforming who we are together at Event 2022: Radically Transforming Community.
This in-person gathering in St. Louis is an opportunity not only to talk about community but to experience it as well. Hear inspiring keynote speakers and panelists. Engage in meaningful conversation. Deepen relationships and build new ones. Encounter community advocates working to transform the carceral system and end cash bail, continuing the charism's commitment to care for prisoners and uplift human dignity.
Keynote Speakers
Sr. Lynn M. Levo, CSJ, Ph.D. (of our Albany Province) is a true triple threat: licensed psychologist, lecturer and consultant. She has presented nationally and internationally to women and men religious, intercommunity novitiates and seminaries, on fostering healthy relationships, mutuality in community, collaborative leadership, and the call to be evolutionaries.
Olga Marina Segura is a writer and the opinion editor at National Catholic Reporter. She is also the author of a landmark book, Birth of A Movement: Black Lives Matter and the Catholic Church, examining the founders of the Black Lives Matter movement and the Catholic Church's involvement with slavery. Her writing has appeared in The Guardian, Latino Rebels, Shondaland, Sojourners, Refinery29 and The Revealer.
U.S. Federation of the Sisters of St. Joseph
(314) 925-7676
info@cssjfed.org
Event Categories: