Annual Peace Retreat
January 15
at
11:00 am
–
4:00 pm
EST
Healing connections…
Breaking the locks…
Untying the knots…
Approaching interlocking systems of oppression with faith in our charism to work toward unity of neighbor with neighbor and neighbor with God in our universe.
Featured speaker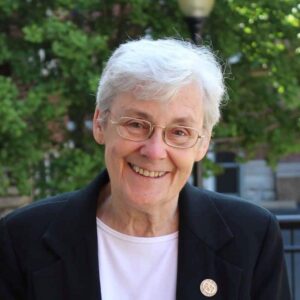 This year's featured speaker will be Sister Mary McGlone, CSJ. She presently serves as a member of our Congregational Leadership Team. She has ministered in the United States and Peru and has also done short-term mission work in El Salvador, Ecuador and Romania. Sister Mary holds a Ph.D. in Historical Theology and is the author of several books about both the history of the Sisters of St. Joseph of Carondelet and two volumes about all of the congregations in the U.S. Federation of the Sisters of St. Joseph. She writes for the National Catholic Reporter and other periodicals.
Registration
This virtual retreat will be held via Zoom, and all attendees should register at the link below to receive log in information. Once you register, you will receive an email confirmation, including a link to join the call on January 15.
Albany Province
(518) 783-3500
Event Categories: