Our newest candidate, Iffat Peter, began her candidacy in the Albany Province during a prayer service on June 11, 2020 at St. Joseph's Provincial House in Latham, New York.
The prayer was prepared by the Initial Membership Coordinating Group whose members include Sisters Rose Casaleno, Linda Neil, Ranah Phelan, and Nancy Schmidt.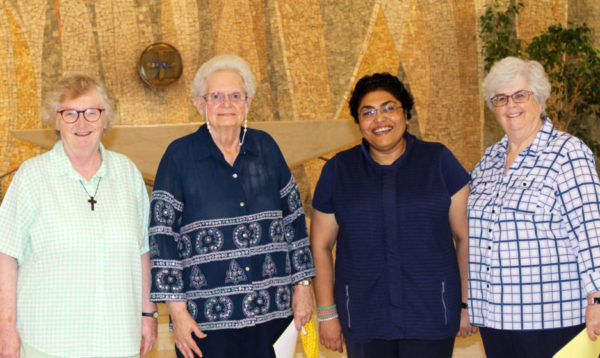 Meet Iffat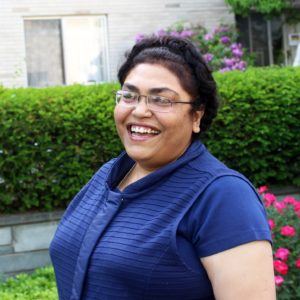 Here is a bit of biographical information about Iffat. You will be delighted to get to know her as time goes on!
Name: Iffat Peter
Place of Birth: Sindh Province in southeast Pakistan
Current Home: St. Joseph's Provincial House in Latham, New York
Education: Master's Degree in Education
Family: Both of my parents have died. I have two older sisters and one younger sister, all in Pakistan, and relatives in Canada. My niece, Blessy, is a graduate student in Springfield, Missouri.
Occupation: I worked for multinational corporations with home bases in Great Britain and Canada.
Guiding factors in considering religious life: I was very active in my home parish (St. Francis Solanus) in Pakistan where I worked with children and the elderly, was a sacristan and a religious education teacher and coordinated peace and justice activities. I realized that God might be calling me to serve God's people by sharing my gifts as a sister.
What attracted you to our congregation? I was introduced to the Sisters of St. Joseph through a friend I knew from Pakistan. I contacted the sisters in Latham and began to get to know them over two years ago. Being with the sisters has only deepened my desire to be a Sister of St. Joseph.
What are your hopes? My personal hope is perhaps to evangelize through technology and also serve person-to-person in whatever ways God is calling me to use my gifts. I am so excited now to be taking the first "official" step on my journey to becoming a Sister of St. Joseph! Please remember me in prayer.
Welcome, Iffat!