Due to Covid-19, the Center is currently closed. Please contact us if you have questions.
Situated in the beautiful Hudson Valley, Carondelet Hospitality Center is located in St. Joseph's Provincial House, home of the Sisters of St. Joseph of Carondelet, Albany Province. We invite you to experience the spirit of welcome so distinctive of the Sisters of St. Joseph. The moment you arrive at Carondelet Hospitality Center, you will know you are somewhere special!
If your group or organization is looking for a location that combines the beauty of nature with contemporary services, consider our center for your meeting, program or retreat.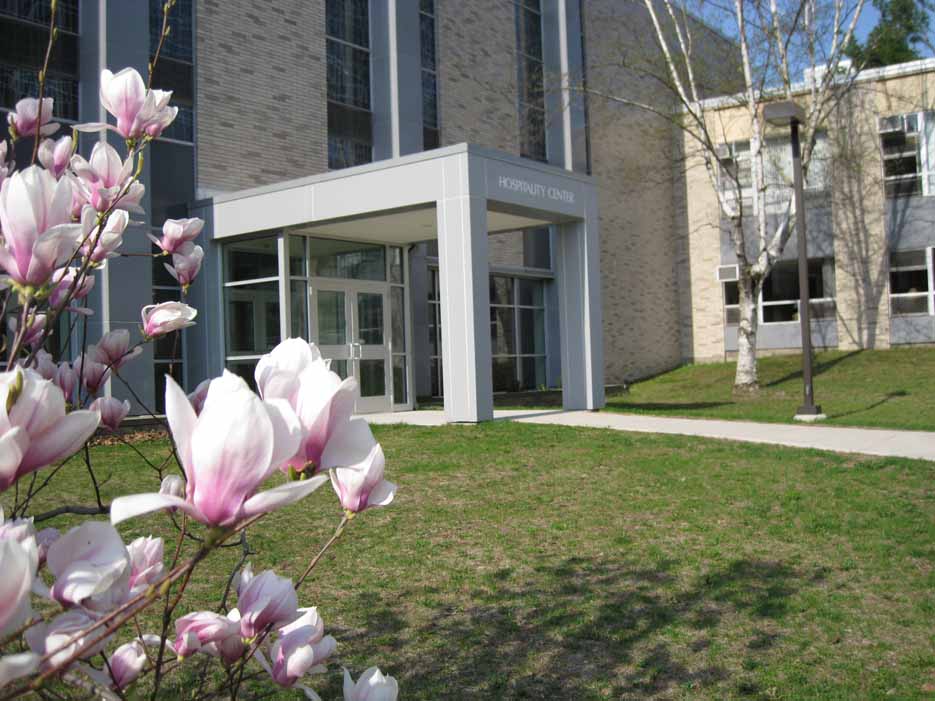 Mission Statement
Carondelet Hospitality Center is committed to offering a gracious welcome to individuals and
not-for-profit groups and organizations. The center provides opportunities for meeting in an atmosphere that combines the exquisite beauty of nature with a quality facility, conducive to promoting growth, prayer, reflection and enrichment.
Meeting Rooms
Carondelet Hospitality Center offers space for meetings and conferences of all sizes. The center offers state-of-the-art technology with large-screen projectors, a staged podium, microphones and any other technological needs you may have.
CHC is a smoke-free facility.
Complimentary on-site parking.
Room Specifications
Carondelet Hospitality Center offers our guests a variety of meeting rooms to choose from depending upon the size of the group expected for an event. Our staff will work with you to suggest a specific room that we believe will fit your needs; you are also able to request any meeting room that may be available. Our largest space, the Hospitality Center, can be divided into two, three or four smaller sound-proof rooms, to fit the size and needs of the group. Our lounges vary in size, all with comfortable seating as well as conference seating.
| | | |
| --- | --- | --- |
| ROOMS | COST | CAPACITY |
| CHC 1 | $110.00 | 40 |
| CHC 1 – 2 | $220.00 | 80 |
| CHC – ALL | $275.00 | 150 – 200 |
| Hogan Lounge | $82.50 | 8 – 10 |
| Gurry Lounge | $110.00 | 15 – 20 |
| Meeting Room #5 | $50.00 | 8 |
| Single Bedrooms | $60.00 | |
Catering
Carondelet Hospitality Center caters breakfast, lunch and dinner as well as breaks, hors d'oeuvres and dessert parties. If there is something other than what is on the menu that you would prefer, please let us know. We will make every effort to meet your needs as well as suggest alternative choices.
Accommodations
Carondelet Hospitality Center provides 48 individual rooms, each with a single bed, desk/dresser combo and a comfortable chair. The bedroom wing offers a laundry room, kitchenette and small lounge. The entire bedroom area offers complimentary wifi.
Sheets and towels, as well as toiletries, are provided for each guest. Private bathrooms, not attached to bedrooms, are plentiful.
We offer a limited number of accessible bedrooms and bathrooms.